Razer signs OUYA's death warrant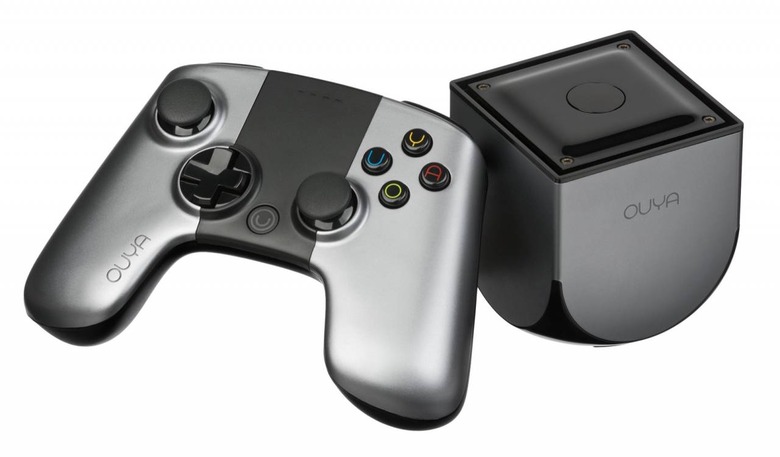 Remember OUYA? You'd be forgiven if you'd forgotten about the crowdfunded Android console, but allow Razer to jog your memory with news that it's about to pull the plug once and for all. The OUYA game store is about to expire, and with it will go Forge TV and the MadCatz MOJO game stores too.
OUYA was one of the early Kickstarter successes, the tiny square console raising a whopping $8.6 million – more than eight times its original target – for its vision of Android-powered gaming back in 2012. Actually shipping the console took a lot more effort than expected, though.
Unfortunately that was just the start of the saga. OUYA met with underwhelming reviews and, despite several funding rounds, struggled to be profitable. By mid-2015, it was hunting for a buyer.
That came in the shape of Razer, with the gaming peripherals company snapping up the Android console to live alongside its own Forge TV system. Since then, as the low-profile of both platforms would suggest, it hasn't exactly been a great success. Now, Razer has confirmed, the whole thing is getting shut down.
Come June 25, 2019, theForge TV, OUYA, and MadCatz MOJO game stores will be shut down, as will the Forge TV and OUYA services. Any funds left in users' accounts will be forfeit.
As for the hardware, that should still work – though with some provisos. Forge TV will work as any other Android TV box, and any games downloaded to the OUYA console will work. That is, assuming that they don't require purchase validation on launch.
The OUYA Discover section, however, will be shut down on June 25. That means any purchased games will no longer be available to download.
"After this date, you will no longer be able to access your account, games on the server, previously purchased titles, or be able to purchase new ones," Razer says. "You will continue to have access to games that have been downloaded. Users should download games before June 25, 2019 to avoid losing access after the shutdown."
The Forge TV iOS and Android apps, meanwhile, will continue working, acting as remote controls for the Forge TV set-top box. As for OUYA, you've got yourself a shiny paperweight – and a reminder that, even with millions in funding, turning a crowdfunding hit into a long-term commercial success isn't as easy as you might think.