Razer acquires OUYA officially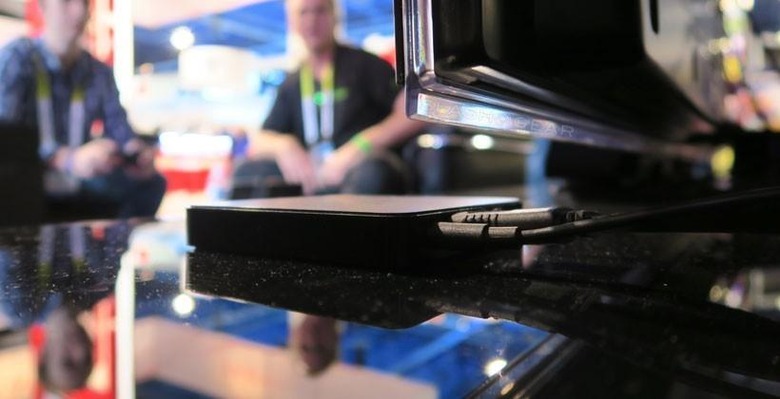 In a move that'll likely put them in competition direct with the likes of NVIDIA, Razer has acquired Android console-maker OUYA. This tiny machine – the OUYA – was created back before Android TV was a reality, making headway in the "Android console" space before Android was prepared to live in the living room. Over the past couple of years the company hasn't done especially well for itself, falling a bit behind in the market as it fails to summon the explosive response elicited with its original launch.
Razer appears to have the ways and means to bring Ouya back up to snuff. One thing about that, though – they might not want to keep Ouya in business. Instead, Razer may just end up using the IP and the manpower at Ouya to expand their own burgeoning Android TV hopes and dreams.
Have a peek at our original Razer Forge Android TV hands-on from earlier this year. There you'll see the future of Ouya.
There you'll see where the bits and pieces will end up.
That is, if Razer doesn't run a cross-brand sort of adventure with their second edition Forge. Ouya X Razer, together forever?
We'd be betting more on an expanded Razer model, complete with remote gaming and cloud saves, integrated with PC connectivity galore.
It was Liliputing that discovered the Mesa Global investment listing that confirmed the Ouya acquisition. We'll likely see a more official announcement in the near future from Ouya, Razer, or the both of them.