Razer Respawn is another April Fool's Joke made real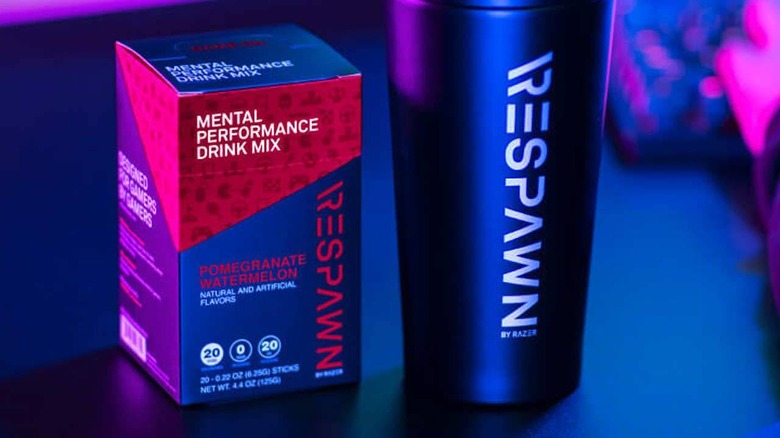 This week the folks at Razer made good on another April Fool's Day joke gone viral. They originally supposed that a gaming company making products outside the peripheral/accessory realm was laughable – but given the products they've announced over the past several weeks, it would seem they've been proven wrong. The first of the products in this realm is the energy drink called Respawn.
The Razer energy drink was originally born on April Fool's Day 2010. It was known then as Project Venom. That idea is now an official standalone spin-off from Razer that goes by the name Respawn. Respawn is a "mental performance drink mix" made for gamers.
There's no sugar in this energy drink, and it doesn't contain an absurd amount of caffeine. Of course that judgement is really dependent on who you ask. I personally drink a few cans of Pepsi Zero Sugar a day (that's aka Pepsi Max). Those cans have 69mg of caffeine per 12fl oz (one can is 12fl oz).
Razer's Respawn energy drink has 95mg of caffeine per serving. One serving is a 0.22 oz (6.25g) "stick" that's meant to be mixed into a 20oz container of water. In one serving stick is 20 calories, 95mg caffeine, and no sugar.
Active ingredients include Choline, Green Tea Extract, and Ginger. Flavor options include Pomegranate Watermelon, Blue Raspberry, Tropical Pineapple, and Green Apple. A box of 20 packs (sticks) is $24.99 USD, and there's an official RESPAWN Insulated Metal Shaker Cup available separately for approximately $30 USD.
We'd still rather have the very strange, very impossible drink action shown in the VENOM video from 2018 (v2, not v1 from 2010) – but what can you do?
In the year 2019, they "cancelled" VENOM entirely. It was a shock to us all.
And lest we forget, this isn't the first time Razer went all the way with an April Fool's Day joke. Have a peek at the Razer toaster and just go ahead and set your wallet on fire now, if you've still got a wallet here in 2019.