Razer releases $10 notebook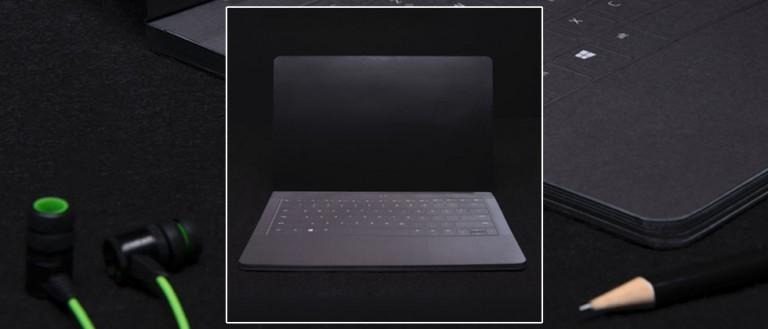 If it weren't already clear that Razer was expanding to a full "lifestyle" brand, today's release of a real paper pages notebook should do the trick. What you're seeing here is a notebook – for you to write in, not electronic – that's meant to be an exact replica of the Razer Blade laptop lineup at a glance. The cover looks like the outer shell of the Razer Blade line, and the first page looks like a keyboard. This is likely the first and last time you'll see a notebook for sale from a major OEM for a cool tenner.Razer Blade Stealth hands-on
This accessory, if we're allowed to call it that, goes by the name Razer Blade Stealth Notebook. That's very, very similar to the name of the newest Razer Blade notebook, simply called Razer Blade Stealth.
The Razer Blade Stealth Notebook was revealed in a relatively stealthy manner, with the CEO of the company Min-Liang Tan dropping info on Facebook exclusively. Exclusively at first. You'll see a tiny hands-on video below showing what this notebook is all about.
The all-new Razer Notebook

We probably spent a bit too much time designing this to get it perfect Let me know if you'd like me to give some away!

Posted by Min-Liang Tan on Tuesday, February 2, 2016
Really, truly, it is just a notebook. It's available (soonish) via the Razer Store online.
It does not come with headphones or a pencil or a mouse or anything like that. They're included in the images above and below just for scale.
Does this mean that Razer is going to start making other pieces of merchandise that look the same as their electronics, too? Maybe a pair of earmuffs that look like Razer headphones? Ready for next winter?