Razer Project Fiona gaming tablet revealed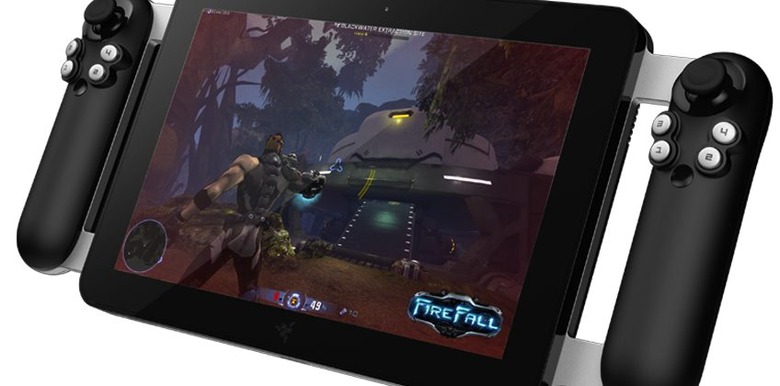 Razer has delivered on its gaming tablet tease, revealing Project Fiona at CES today. A sub-$1,000 Windows 8 slate that could potentially launch in Q4 2012, Project Fiona packs a third-gen Core i7 Ivy Bridge processor and a hybrid user interface with a pair of integrated game controllers with analog sticks, each of which offers force feedback.
Because it's a Windows system, all regular PC games are supported and no special optimization is required. With accelerometers and an extra-sensitive multitouch screen, though, tablet-specific titles can also be played, giving mobile gamers the best of both worlds. Razer expects developers to tailor titles just to suit the combination of hardware on offer.
"The user interface we have designed for Project Fiona allows all existing PC games to be played right out of the box and also provides game developers new opportunities as they develop next-gen games on a highly-intuitive platform" Razer CEO Min-Liang Tan said of the slate. "Both developers and gamers are going to love the new user interface that combines the best of a gamepad, multi-touch screen and accelerometers for an all-new gaming experience on-the-go.
Developer units will be available "soon" with Razer suggesting that those interested in porting a significant title to Project Fiona should get in touch.