Razer Phone heads to Best Buy (with Android 8.1 Oreo)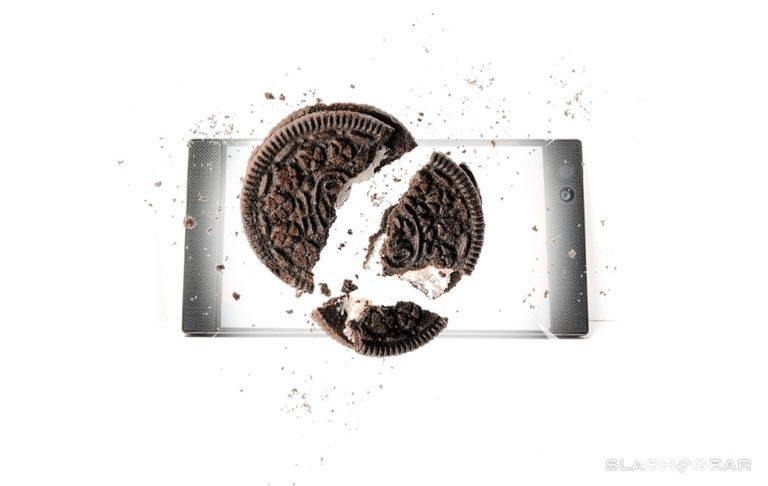 Razer announced they'll bring their first smartphone to Best Buy brick and mortar stores soon, complete with Android 8.1 Oreo in the mix. Users that already have a Razer Phone were announced to get Android 8.1 Oreo software immediately. The rollout of Android 8.1 Oreo will take place over the next 10 days – starting today.
The Razer Phone is the first mobile smartphone created by Razer, a company focused on gaming accessories. They've created a name for themselves over the past decade, coming correct with all manner of gaming-focused products from mice to keyboards to laptops and everything in-between. Don't forget the backpacks – they've got backpacks too.
Now, with the Razer Phone, the company's introduced their first Android-running mobile device bent on being the best at presenting and playing video and audio media. This device was revealed in November of 2017 and it's been on the market since December. At this point, the device is available at Razer.com, Amazon online, and Microsoft stores across North America. This week Razer announced their smartphone would come to Best Buy online and in-store immediately if not soon.
The newest update to the device – software-wise – is the device's move to Android 8.1 Oreo. This update was sent to bring "a cleaner visual design" as well as "under-the-hood improvements for a better overall experience." Also in the mix: system improvements, bug fixes, and a Nova Launcher update. That's the launcher Razer works with to bring a customizable experience to the device which also has granular controls of several kinds – gaming-aimed.
This device saw some competition pop up this past week in the Xiaomi-related company Black Shark gaming phone. That device takes the gaming phone concept to a slightly less expensive place – with specs to match. These two devices are sort-of on the same level, but we'll see which one's the true master once the Black Shark is in our hands. Stick around for that action, and head back to our Black Shark vs Razer Phone specs fight to learn what this battle's about in its most basic sense.