Razer Phone detailed for release : 120Hz in full effect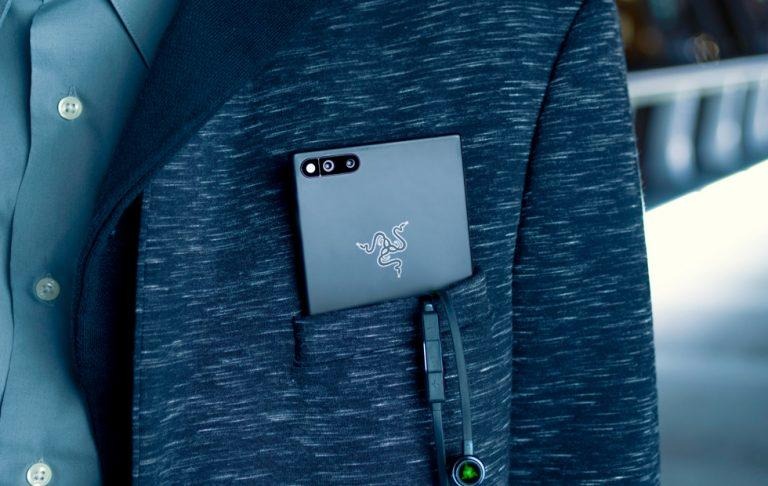 Today Razer revealed their Phone – called the Razer Phone, fully equipped to take on the competition with gaming-friendly specs aplenty. This device works with a 5.7-inch 2K display – that's 1440p – complete with a variable refresh rate, not unlike the current newest iPad Pro. They're calling this their 120Hz Ultramotion Display, and it's truly the differentiator between this and every other phone on the market.
The Razer Phone has a Qualcomm Snapdragon 835, like all of the top-level Android devices released earlier this year. This Razer Phone also has 8GB DDR4 RAM and 64GB UFS Internal Storage. With its microSD card slot, it's able to take up to 2TB additional storage – if you can somehow find a card that large.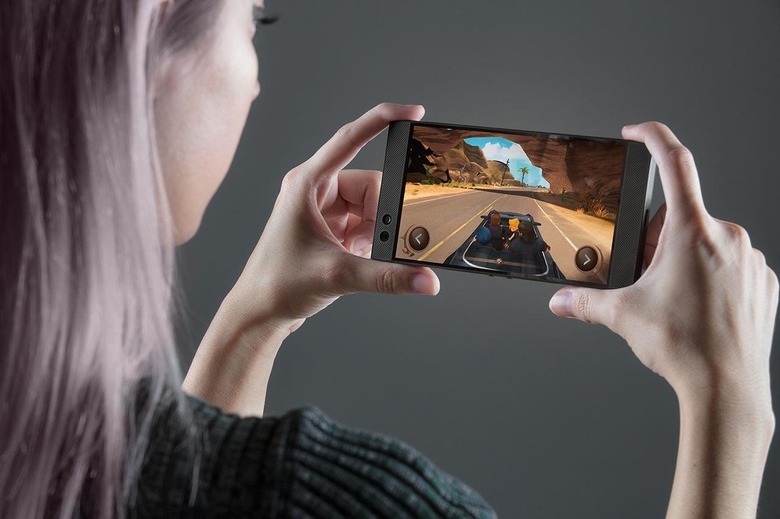 This device is the "world's first phone featuring Qualcomm QuickCharge 4.0+", and it has a relatively massive 4000mAh battery to charge. That's a non-removable battery, mind you. This device charges with USB-C with a charger included in the box.
The design of this device should be familiar to early fans of the phone company Nextbit. They created a phone called the Nextbit Robin – a device that was quite the interesting proposal when it was introduced back in February of 2016. Since then, Razer bought the company and – obviously – released this phone as their own.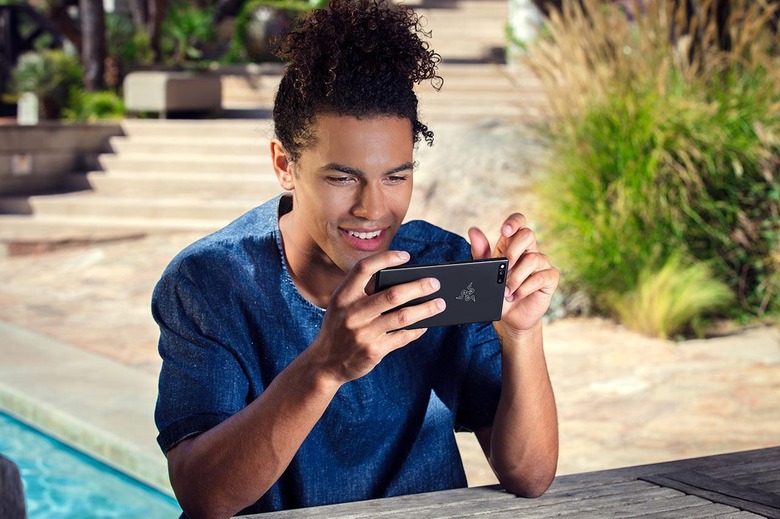 We fully expect some early onlookers to call this smartphone "blocky" or "like a brick" right out the gate. They'll be saying this largely because of the rest of the smartphones that've been released this year – not least of them the iPhone X. Bezel-less is in vogue right this minute, and Razer doesn't seem to want to ride said bandwagon.
But if this phone is everything Razer suggests it is, it'll be no less than the most excellent media machine made for a gaming-minded user on the market when it's released. What with THX sound blasting toward our faces with two front-facing speakers, and all.
Razer is set to release this device on November 1st, 2017 at 2PM Pacific Time, 5PM ET. That means it's already on pre-order right this minute. This device is available for pre-order through the Razer Store online, and will be available for regular order on November 17th, 2017 in North America and Europe. It's priced at $699.99 / €749.99 / £699.99.