Razer Nabu Smart Band hands-on: made for gamers, not just gaming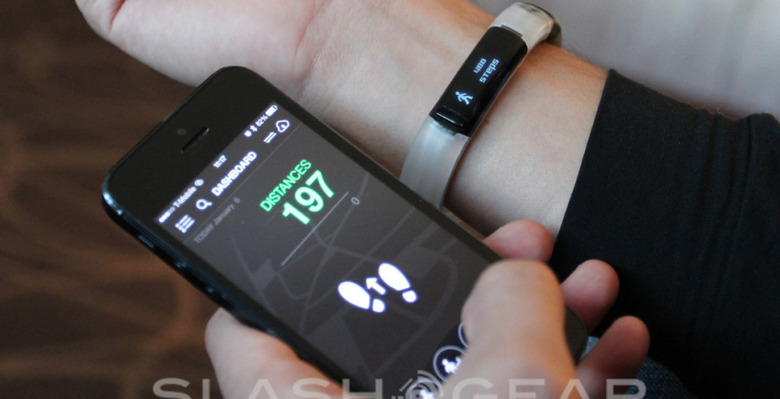 We've had a close-up look and feel experience with the Razer Nabu this week not long after the device was revealed, getting an idea of what it meant to have this gaming company behind the wheel of a wearable. Speaking with Razer CEO Min-Liang Tan about the device, we immediately asked how the company, known for their gaming products, classifies this device – and how it fits in to their collection. "We make products for gamers," Tan made clear, "not for gaming."
While we're used to this company creating everything from headphones to notebooks, this device seems – at first – to be a break from normality. Instead, this team of gamer-friendly creators says – it's just another extension of their "making things we want to see made" aim. They're gamers – they want to make neat devices that they know gamers will love.
What you've got here is a band that clicks around your wrist – one size for now, attaching with the same microUSB out/in you'll use to connect to it for development and data transfer in the future. At the moment we've seen a dark black model and this transparent version you see before you – there's also a stunning "Razer Green" version out there.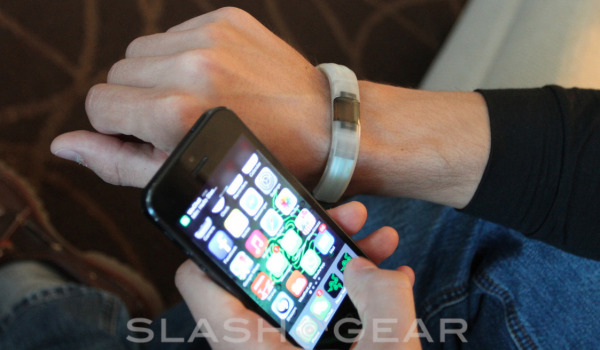 This machine is made to be a new sort of wearable: not a smartwatch, and not a fitness band. Instead it's what Razer is keen to call a Smart Band. It's got a variety of sensors inside that are able to detect when you're on the go, when you're in range of your mobile devices, and when you're sleeping.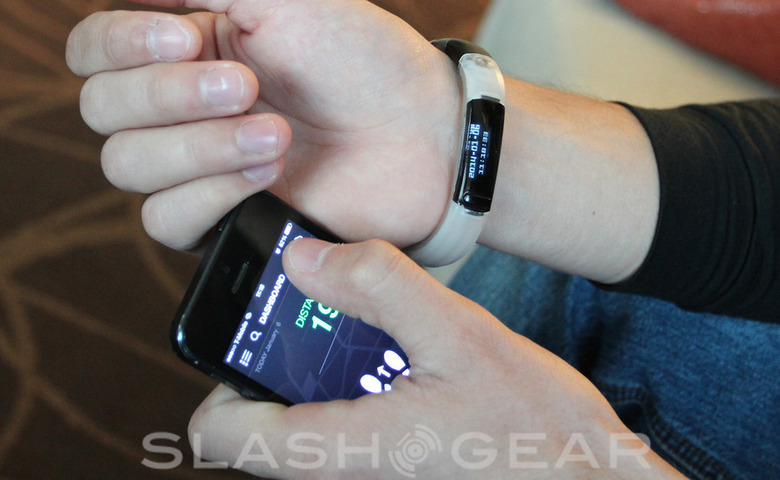 The team at Razer have developed an app that'll work for Android and for iOS right out the gate, but they're also pumped up about letting the abilities of this device be largely left up to 3rd party developers. They've got a completely open development platform that they'll be speaking more about in the future – rather soon, that is.
For now the real draw is going to be the relatively shocking $49 USD price tag attached for developers. That's not the final market price, mind you, but one for developers only. It'd be surprising if it ended up costing a whole lot more in the future for the average citizen – but we'll see!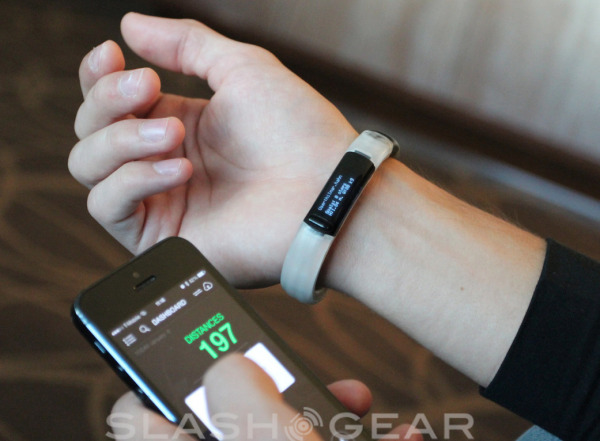 You'll be able to work with Nintendo 3DS Street Pass-like functionality with this machine. You'll be able to shake hands with a friend to exchange contact information – and you'll be able to work with proximity games and actives of all kinds in the future. For now the basic product is working with smartphone notifications primarily.
Min-Liang Tan suggested to us that Razer envisions developers connecting games to this band to inform users of upcoming group games, raids, and every other little bit that'll call the user back to the game. In other words: you'll never escape the game – the game is everything.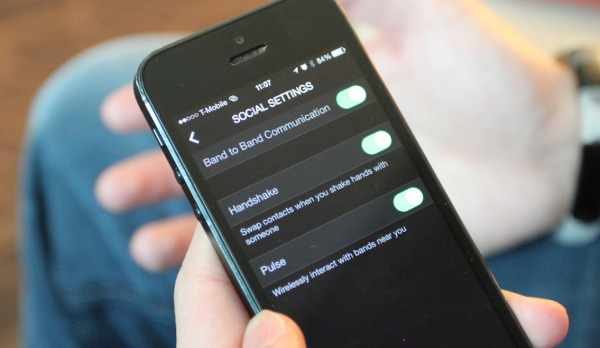 You're also able to see the date and time on the underside of the band. One of two displays is up op – here's where you'll see icons associated with the band's notifications. Below is a slightly larger display that shows you your notifications in a couple of lines of text.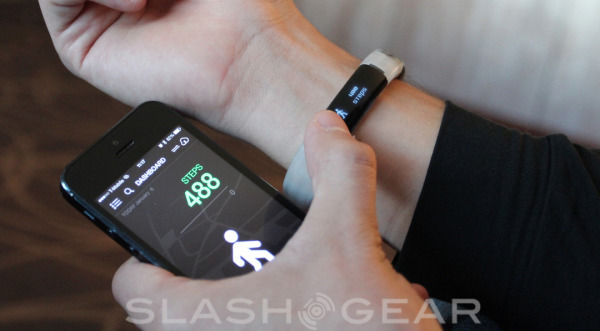 Dismissing a notification is as easy as shaking your wrist, while tapping the single physical button near the larger display will activate pairing with your smartphone and dismiss messages as well.
We'll likely be seeing this machine sold to the public by the time the end of this year comes, and Razer has suggested that the final price will likely fall under $100 USD. They've got no solid release date for the market version as yet, but the developer version will be appearing by the end of Q1 2014.