Razer Nabu SmartBand wearable shirks gaming prerequisite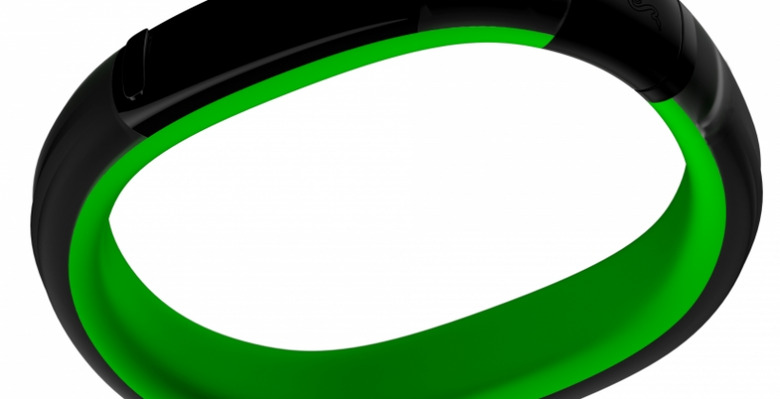 So you only know Razer for their high-end gaming peripherals, do you? This week the Razer team is out to prove your preconceived notions of what their company is all about completely wrong, making with a device called Razer Nabu. This machine is a wearable, one of many at CES 2014, aiming in this case to be the "world's smartest wristband" – and not just for gamers.
Here you're going to be seeing some real simple action. The three main points this device aims to attach itself to are as follows: Notifications on your wrist, Advanced sensors to track data for self analysis, and – not last but least – this device aims to be "the first truly social wearable." To do this, the Razer Nabu will be working with band-to-band communication abilities – bumping!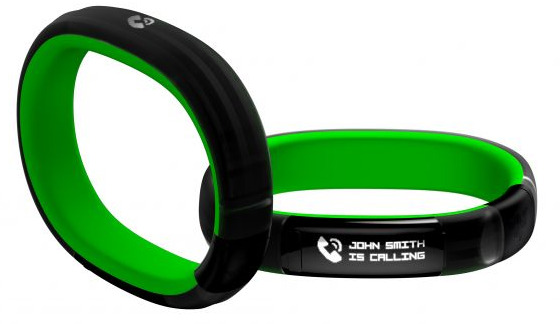 This machine works with a 32 x 32 pixel OLED display, a private message screen at 128 x 32 pixels, and it works with both iOS and Android right out the gate. You'll have an accelerometer and altimeter inside alongside a cylindrical vibration motor and a battery that the company suggests will last a cool 7 days between charges. This device is rain and splash proof, but we've yet to hear about how deep it can go underwater.
With data you're able to collect with the Razer Nabu, you'll be able to work with a number of first- and third-party applications. For now we're not seeing a whole lot of developer support, but the device has only just been revealed – lots of development time available in the future, as it were!

"Smart watches in their current form are too bulky and fitness trackers are easily forgotten after the initial novelty wears off—we have fixed all of that.

The Razer Nabu provides a revolutionary new platform that bridges the divide between so-called smart watches and fitness bands. It delivers only the information you need, collects data that you want, and deepens your social interactions. Most excitingly, with our open platform, developers can utilize data collected by the Nabu to deliver incredible experiences to individuals via mobile or desktop apps—social or otherwise." – Min-Liang Tan, Razer co-founder, CEO and creative director
Amazingly it would appear that the first bands will be appearing – for developers only – for $49 USD. The retail price on these bands is no yet decided, so don't expect to be picking yourself up a few for extra-cheap any time soon. You can expect the device to be launched worldwide by the end of the first quarter of 2014.