This upcoming pre-built gaming desktop season is going to be an exciting one if Lenovo and Razer have anything to say about it. This week they're showing off a collection of devices that utilize the building power of Lenovo and the gaming smarts of Razer – the best of both worlds, as it were. The main attraction here is the Lenovo Ideacenter Y900, now outfitted with Chroma Full Spectrum Lighting. This means millions of colors ready to roll with customizable changing of colors and reactive formulas – all inside a machine that's built for gaming from the bottom to the top.
Lenovo x Razer: this is just the beginning
As you'll see from the side of this tower, the innards are showing through a window with honeycomb metal lattice as well as a grill of square air vent holes that progressively get smaller on towards the front. Lenovo and Razer have put some real effort into the details on this machine, and adding in the Razer Chroma lighting makes the full package shine all the better.
This same panel is easy-access, making it simple to upgrade when the time comes. For now, you're set with dual graphics from NVIDIA.
Inside this machine you'll find a quad-core 6th Gen Intel Core i7 K-series processor as well as two big fat fabulous NVIDIA graphics cards. Both of these cards are NVIDIA GTX 970 units, and both are going to glow green unless you, as is your choice, go in to your NVIDIA GeForce Experience software to change the way they glow – or don't glow.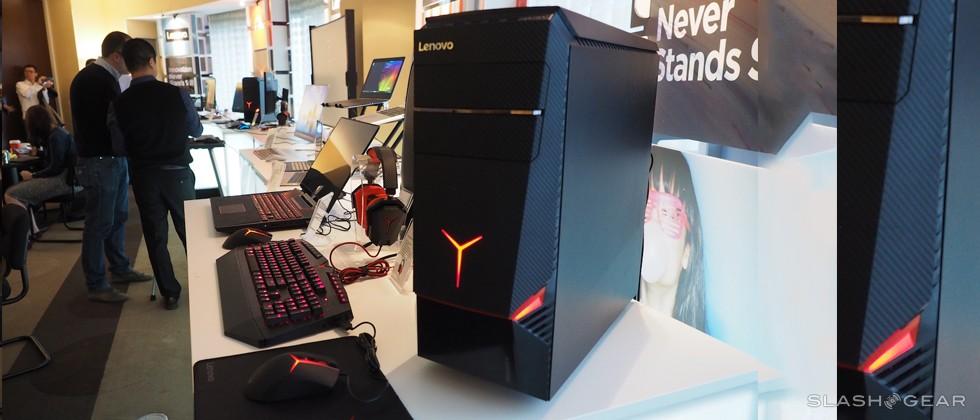 Next to this tower is the Y27g Razer Edition Curved Gaming Monitor with NVIDIA G-Sync technology inside. Hit our NVIDIA G-Sync tag portal to learn more about this fantastic gaming tech – check the reviews, check the data.
You'll find a couple of Razer Chroma lights behind this monitor, oddly enough, shining up toward your ceiling when you're in the mood for giving your otherwise dark dungeon some colorful moods.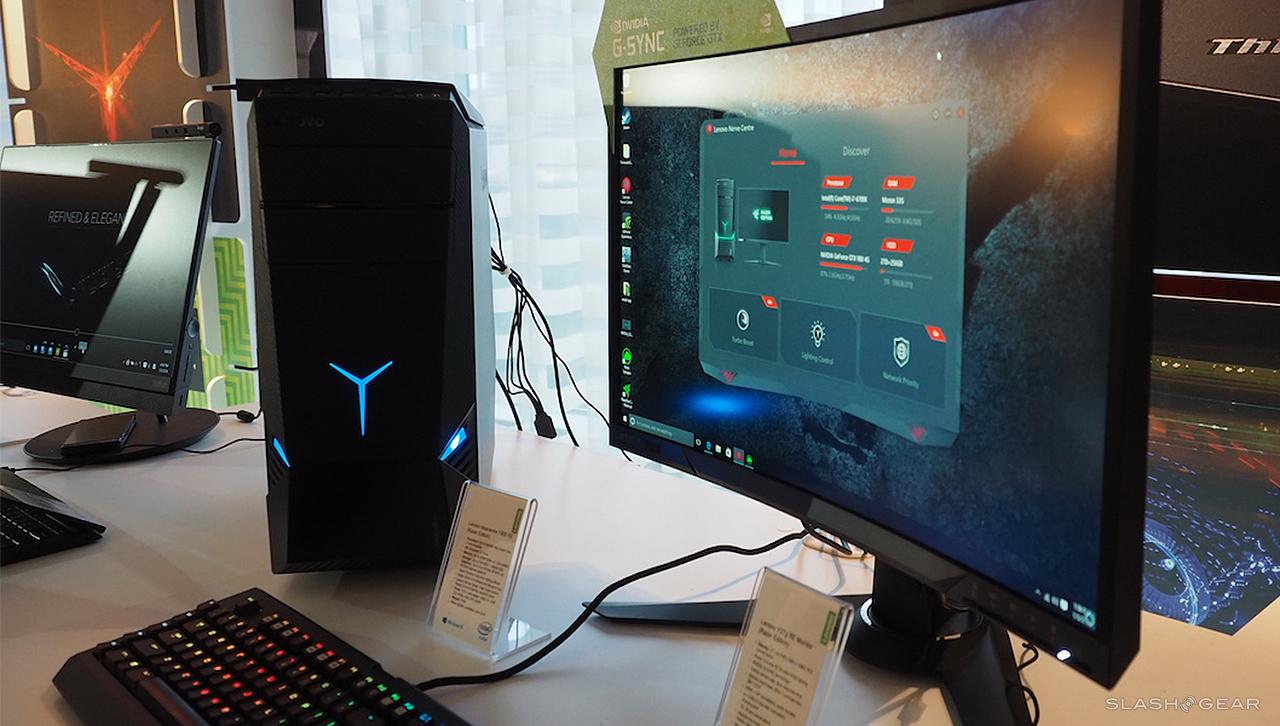 With 144 Hz fast refresh rates and 8 ms response time on this monitor coupled with the 2x NVIDIA GPUs in the Y900 (Razer Edition), this machine combo is set to fly, and to do so in any color you like.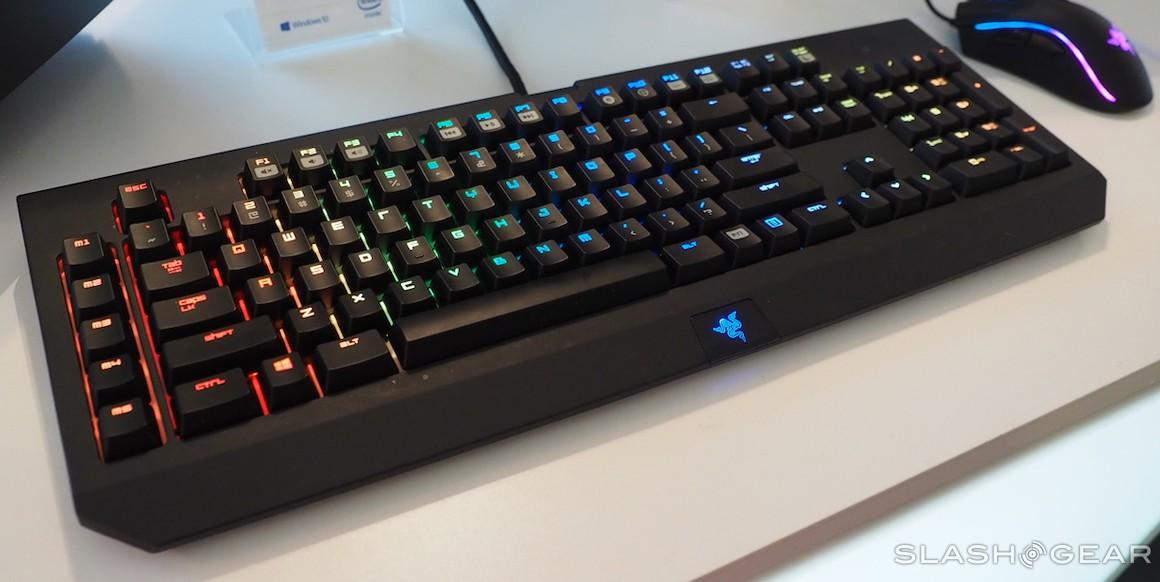 We'll know more about pricing and release date in the near future. For now, bust out the Chroma gear you've already got and prepare for a tower and a monitor to join the party.