Razer Kraken 7.1 Chroma gaming headset Review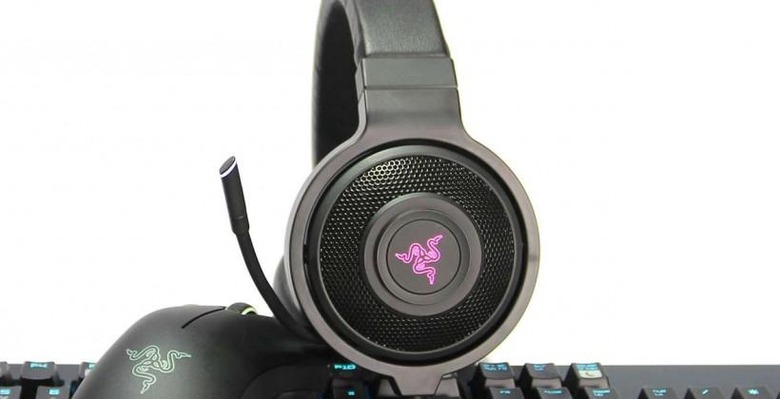 Razer has cemented itself as an industry leader in the gaming peripherals business, and here with their "Chroma" line, these accessories get colorful. To be clear – these are the same devices that've been on the market for some time – they're just being released in the Chroma line with light-up bits. We've got the Razer BlackWidow mechanical keyboard, DeathAdder mouse, and Kraken 7.1 USB headset. The review you're seeing here is for the headset specifically – you can also catch our DeathAdder and BlackWidow reviews lighting up immediately if not soon.
Each of these devices has the ability to light up with 16.8 million colors, each of them able to be synchronized between devices with Razer Synapse software. As you'll see here, even the most basic cycling of colors is lovely to behold. The Kraken is able to work with Spectrum Cycling, "Breathing", and a selection of 16.9 million colors displayed in a static fashion.
The Kraken 7.1 works with a 7.1 virtual surround sound system. It connects to your device with Windows 8, Windows 7, Windows Vista, or Mac OS X 10.7-10.9. You'll also want 100MB of free hard disk space to install proper drivers for sound.
You can also plug this headset in to your Android device (provided you have the right USB-to-micro-USB converter cord, or your PlayStation 4. If you plug it in to your PS4 or Android device, you'll only have spectrum cycle lighting effects, but they'll still sound fantastic.
Drivers: 40mm with Neodymium

Frequency response: 20Hz–20kHz

Impedance: 32Ω

Sensitivity @ 1kHz: 112dB

Output power: 30mW
Connector: Gold plated USB
Cable length: 2m/6.56ft braided USB cable
Approximate weight: 340g (including 2.0m cable)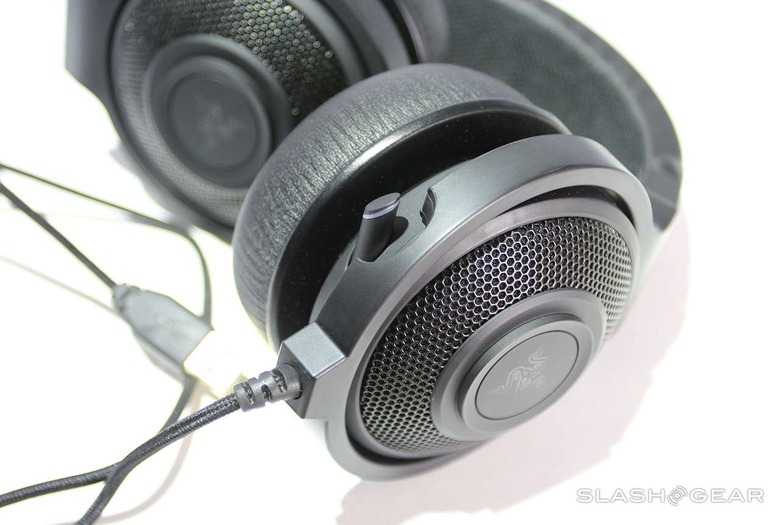 On the left phone you'll find an extendable microphone bar. This microphone pulls out from the unit and is able to be turned and set in any direction. There's a single button on the mic that turns it on or mutes, and there's another light encircling the end of the mic bar.
Frequency response: 100Hz–12kHz
Sensitivity @ 1kHz: -40dB ± 4dB
Signal-to-noise ratio: 63dB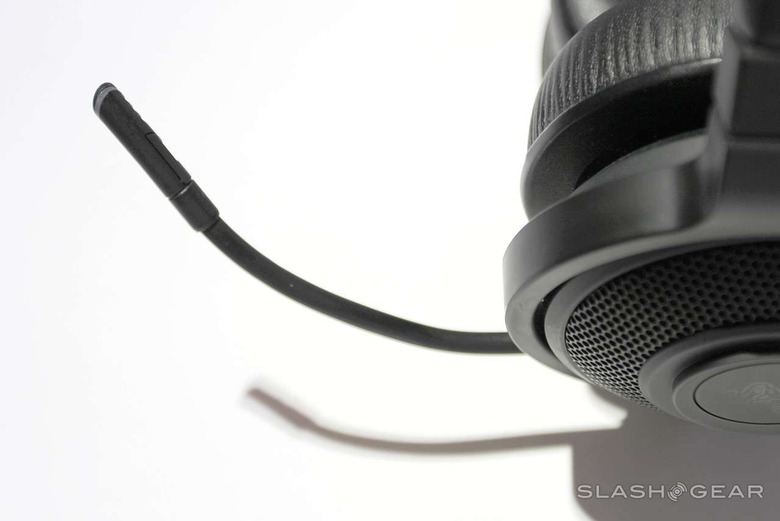 The sound through the mic is top-notch – easily one of the finest deliveries of sound through a headset we've yet experienced. Not just gaming headsets, but ALL headsets.
The virtual surround sound experience with these headphones is strong. It's not likely going to be your cup of tea if you're looking for the most superb way to listen to a music album made for only two channels, but diving in to a title like Titanfall will bring you a whole new level of immersive gameplay.

If you're going to run with Kraken, you need to install that software. You'll find it booting up immediately upon plugging the headset in, provided you're hooked up to the internet. Let it load, and use it – it brings the Razer sound experience up to par and well beyond the standard gaming audio experience.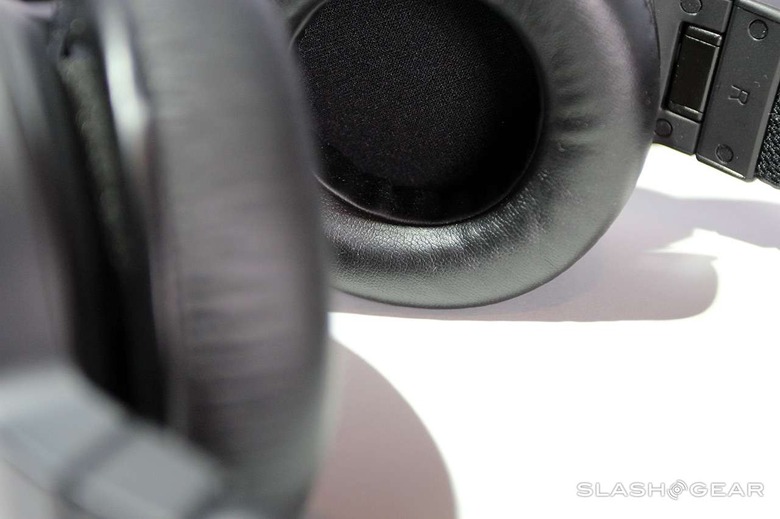 Razer is known for delivering form-fitting accessories for the hands and fingers of gamers, so I was a little surprised at the shape of the cans here. My ear isn't a circle, and it isn't smaller than the padded circles on these headphones, so my ear is pressed up against my head when I wear them.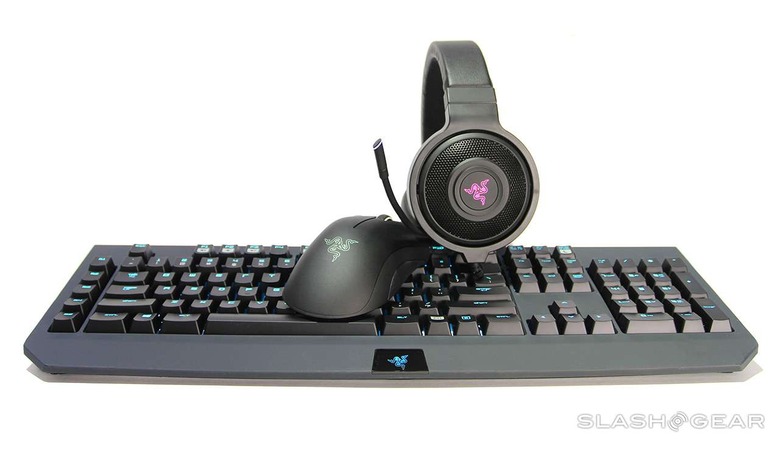 While Razer wins out with style here – these headphones look amazing, doubly so now with Chroma – the Sennheiser G4ME ONE headset still wins for comfort.
The Razer Kraken 7.1 Chroma will cost you $99.99 and will be available through Razer directly starting on the 15th of December, 2014. Soon after it'll be available wherever fine gaming equipment is sold.