Razer BlackWidow Tournament Edition goes Chroma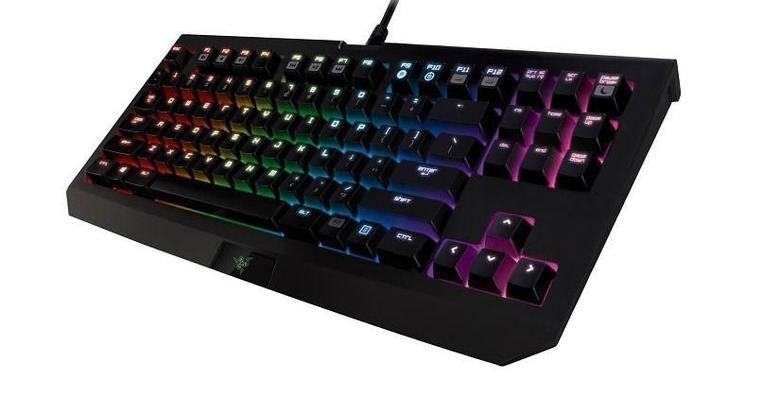 One of the most high-performance keyboards made for gaming is getting a sort of re-boot for the market with a newly minted rainbow inside. The Razer BlackWidow Tournament Edition Chroma, it's called, and it'll be working with the same bright array of colors we saw with the first several "Chroma" family devices earlier this year. This machine works with mechanical switches, a detachable USB cable, and now 16.9 million customizable colored key options – including a lovely Spring array for you lovers of the morning sunshine.
This device works with all the same abilities as the standard Razer BlackWidow Tournament Edition keyboard, including the minimal array of keys (no number pad), and optimized actuation and reset points. All Razer Mechanical Switchs are made to withstand up to 60 million keystrokes – so get banging.
Above you'll see some Razer Chroma devices changing colors very gradually. This is the most basic display of colors on this set of accessories – Spectrum Cycling.
You can also set them to cycle all at the same time if they're connected to the same computer. They can do a wide variety of other odd color-based moves as well, of course. See our review of the Razer BlackWidow Chroma for more information on color cycling and keyboard quality.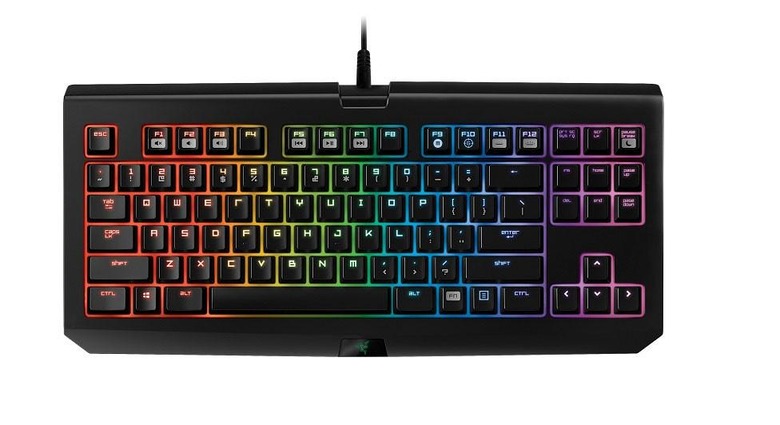 The Razer BlackWidow Tournament Edition Chroma is being made available exclusively to the RazerStore online and at Best Buy stores in the United States and Canada. Stay tuned as we attain the cost – this keyboard will be available starting today.
UPDATE: The keyboard will cost $139 and it'll come standard with a handy-dandy carrying case for on-the-go gamers.