Razer BlackWidow 2019 leads gaming peripheral price cut pack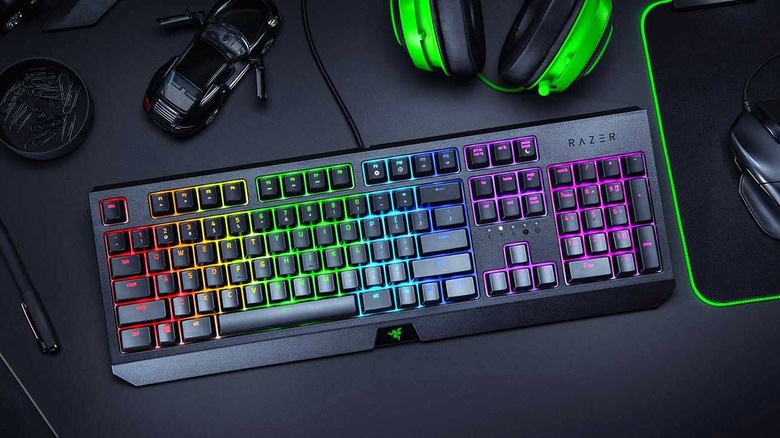 The Razer BlackWidow 2019 is a slight redesign of the classic keyboard with adjustments to bring the price down for the masses. This keyboard rolls with Chroma lighting as well as an 80-million keystroke lifespan, so you know its colorful and long-lasting as such. The Razer BlackWidow 2019 is one of a collection of accessories given a reboot this week by the gaming company.
The Razer BlackWidow 2019 has Razer Green mechanical switches – so they're each tuned for bump and click-happy goodness. Keys have 1000 Hz ultrapolling and what Razer describes as "Instant Trigger Technology." The 2019 BlackWidow has N-key roll-over with anti-ghosting for good measure. Below you'll see a video from Razer about this keyboard – watch out for HYPE.
With Razer Synapse 3, the user is able to make use of color profiles with Chroma as well as key combo profiles. This keyboard has "hybrid on-board memory and cloud storage" for up to 5 profiles with preferences aplenty. That includes programmable keys with "on-the-fly macro recording." One button press could mean a whole litany of actions.
Like its predecessors, this keyboard has cable routing options – under the back, through the side, and so forth. The flagship keyboard for Razer is the BlackWidow Elite – this model is like the essential-features-only version of that. See the BlackWidow Ultimate 2016 edition for another comparable keyboard from a few years back.
The Razer BlackWidow 2019 keyboard is set to be available on March 14th, 2019 at the Razer store online. It'll be available worldwide at gaming stores and Razer-carrying stores of all sorts within the month of March. Pricing on this keyboard is set at approximately $120 USD.
If you're looking at the BlackWidow Chroma V2, from early 2017, you'll find a $170 keyboard with relatively similar specifications to the newest version of the same-named keyboard. This new device has Chroma lighting too, it's just not named as such. Have a peek at the timeline below to see other newly-revealed Razer gaming bits and pieces.