Razer BlackWidow Chroma V2 Review: Top Marks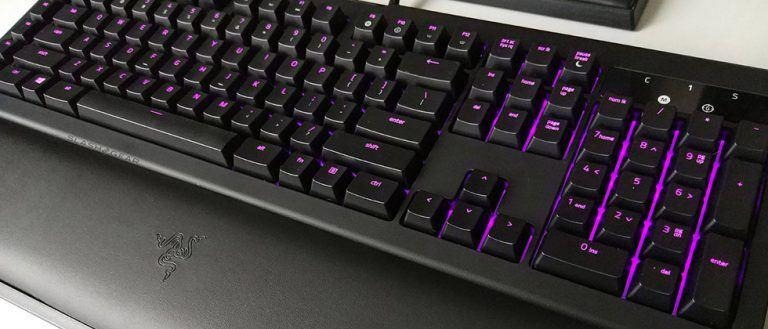 We may receive a commission on purchases made from links.
Razer's mechanical gaming keyboard line BlackWidow got a redesign with a new name: "V2". Today we're checking out the action on the keys, the color under the keys, and the build quality of the whole keyboard. Razer changed up their game 4 years after launching the BlackWidow mechanical keyboard line with programmable rainbow "Chroma" lighting and by manufacturing their own brand of mechanical switches for the first time. Here in 2017, Razer gave the BlackWidow keyboard a major redesign – refined for a new generation.
The 2014 edition of the Razer BlackWidow seemed pretty great when it was released, if for no reason other than it had a brand new Chroma system for programmable coloring. Every single key lit up, and was able to light up according to button presses, games being played on the screen, and for a wild variety of other reasons. It was a fine addition to an already highly-decent keyboard.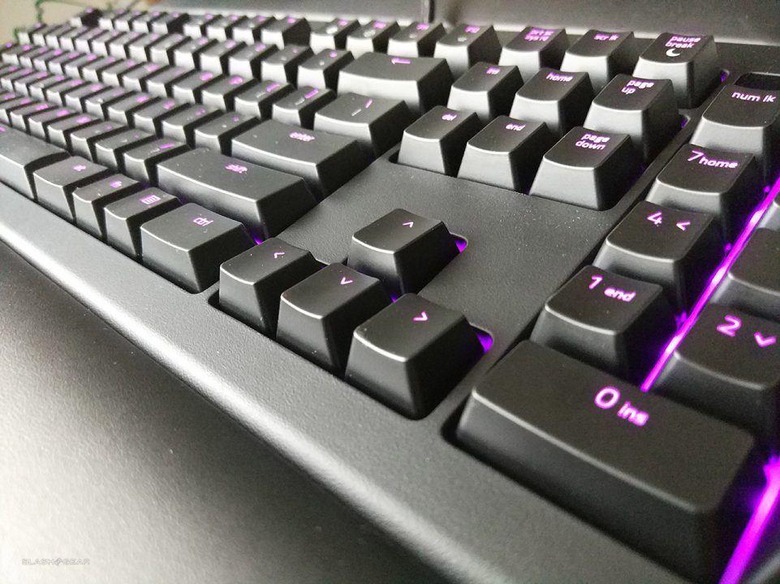 Over the course of the past three years, Razer has refined the design for their hardware in a big way. The keyboard we're reviewing now is more sleek than previous editions. See our Razer BlackWidow Chroma 2014 Review
This new release begins the next wave in Razer mechanical switches as well. Razer BlackWidow Chroma V2 is available with Green and Orange switches as well as a new variant: Razer Yellow. In each of the versions available, a different amount of actuation force and feel is employed to make the end user feel as comfortable and natural as possible.
Available Razer-made Mechanical Switches
• Razer Green : Tactile/Clicky, 50 g actuation force
• Razer Orange: Tactile/Silent, 45 g actuation force
• Razer Yellow: Linear/ Silent, 45 g actuation force
The version of the keyboard we're working with in this review has Razer Orange switches. We're hearing a quick "THUMP" instead of a loud "CLICK" that we'd hear from the Green. The word "tactile" here means there's a noticeable bump on the way down with each key so the user knowns the key has really, truly been pressed far enough. The yellow switch is both quiet and as smooth a movement as possible.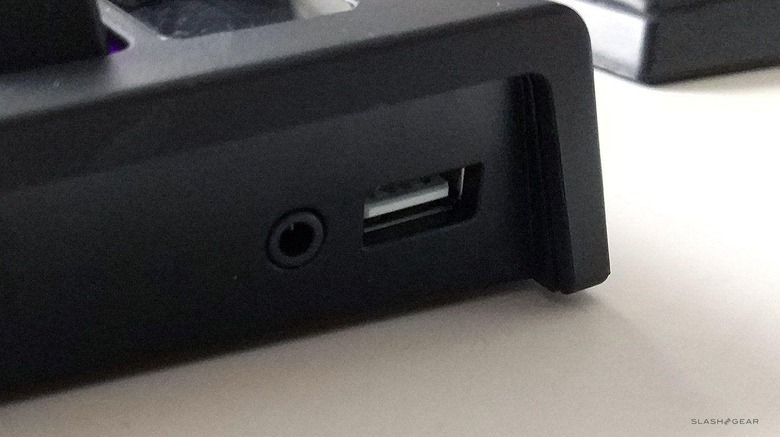 This keyboard's keys are also programmable with macro recording, if you're all about that. Users can connect with Razer Synapse to work with macros and keyboard color changes. As it is with most Razer devices, using Razer's software is optional – but rather rewarding to dive into, as the community runs deep. The Chroma Workshop, for example, allows the user to go deep with custom Chroma color on this keyboard.
This version of the BlackWidow has its own wrist rest. This wrist rest is quite soft and comfy. It attaches to the keyboard magnetically, in such a way that I don't expect it'll ever come detached when I don't expect it to. Being able to keep the wrist rest separate means an easy time transporting the keyboard and the cushion to gaming events, too.
Wrap-up and Pricing
Razer continues to lead the way with solid gaming accessories top to bottom. The BlackWidow keyboard line has been the benchmark for top quality Pro eGaming hardware since its launch in 2010. If the amount of use I personally got out of the 2014 Chroma edition is any indicator, this V2 should be able to stick around as my primary gaming keyboard for years to come.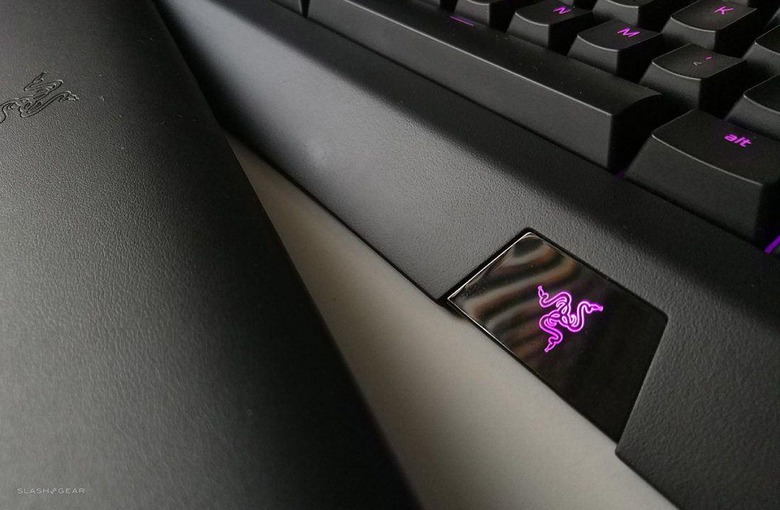 Pricing on this keyboard is unchanged from the previous release of the same name. Inside the United States, this keyboard will cost users approximately $170 VIA Razer on Amazon. In the EU, users will be paying right around €200. As the 2014 edition of the BlackWidow Chroma is only now being replaced in my main gaming rig by this new V2, the same pricing structure seems only appropriate.
SlashGear uses Amazon affiliate links, and if you buy something we may get a small share of the sale. This in no way affects which products we pick for gift guides, buyer's guides, or reviews of any sort.