Razer announces OSVR's first batch of SteamVR games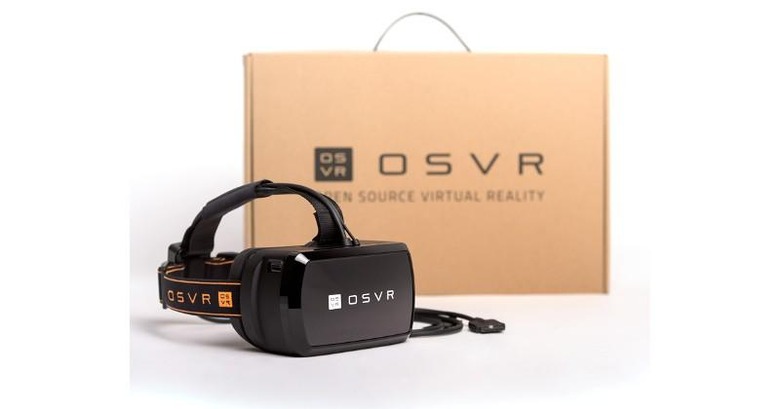 This week is a big week for "unreal" reality. Microsoft has just started the pre-orders of its prohibitively expensive augmented reality HoloLens development edition headgear. HTC has also started the same for its Vive virtual reality headset. Google has put up a section on its Store for Cardboard goggles, including Mattel's new ViewMaster. And now, Razer is announcing the first games, all from Steam, that you will be able to play in virtual reality mode on any Open Source Virtual Reality development kit that you may have.
To be clear, Razer isn't out to compete with the likes of Samsung's Gear VR, the Oculus Rift, or the HTC Vive. At least not in the sense of having a commercial VR headset. Well, at least not yet. Instead, it is more interested in making VR more accessible and more standardized, not just for users, but for developers and hardware makers as well. That's the promise of the Open Source Virtual Reality initiative or OSVR, a group that now boasts of over 50 companies and more than a hundred supporters.
That said, Razer does sell a $300 OSVR Hacker Development Kit because you can't really develop VR experiences properly without a VR headset.
While it's been a year since OSVR was revealed, the selection of software that can be used to showcase that promise has been woefully few. VR is a perfect fit for games but, until today, OSVR didn't have an official set of games to play with. Razer is announcing five games to whet your appetite. They might not exactly be the best examples of VR games, but they would do for now. Amusingly, they do come from SteamVR, Valve's own virtual reality platform.
The five consist of the usual FPS culprits like Half-Life 2 and Team Fortress 2, to a the space sim games Elite Dangerous, to racing game Live for Speed, and to the inappropriately titled Spermination.
SOURCE: Razer