If these are Razer's Android smartphone specs, we're impressed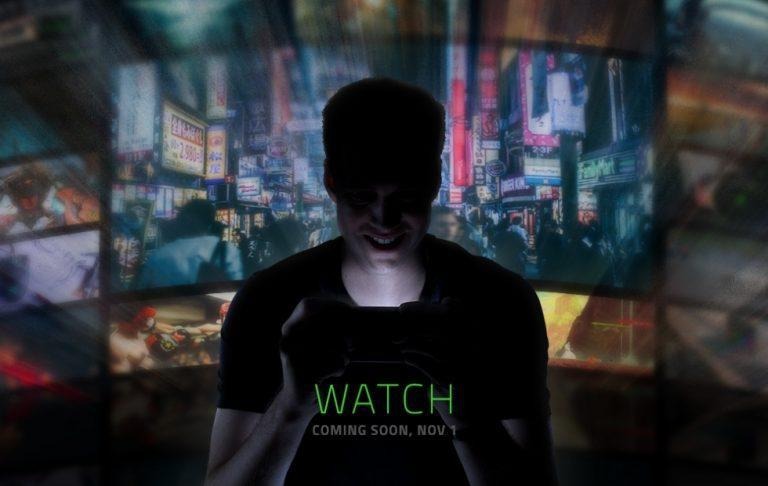 Is the world ready for another niche Android smartphone? Razer apparently believes so, and going by a potential list of specifications for the upcoming handset, we're starting to think they could be right. Though Razer may be best-known for its gaming peripherals, there are signs that it knows what it's doing in piecing together a decent smartphone, too.
That's judging by a list of possible specifications in a prematurely-posted GFXBench benchmarking result for the as-yet unnamed phone. While we don't have images of the device, or details like pricing and availability, if the record is correct then we do have an idea of what could be inside it.
It doesn't disappoint, either. On the front, there's said to be a 5.7-inch touchscreen, running at a healthy 2560 x 1440 resolution. Above it, there's a 7-megapixel camera.
On the back, an 11-megapixel camera also shoots 4K video. Inside, meanwhile, there's an unspecified Qualcomm octa-core processor running at 2.4 GHz; it seems likely that would be something like the Snapdragon 835. It's apparently paired with a healthy 7.5 GB of RAM and a likely 64 GB of storage.
As for the OS version, that's said to be the "Android Razer Edition" of Android 7.1.1. It's unclear if the phone will launch with that, or if it's just what was available when the phone was being put through its paces for these tests. Again, assuming that this record itself is authentic.
Razer hasn't confirmed that it's a phone the company is preparing to announce, but all signs would point to that. The company is holding an event on November 1 when it will show off the device; going by the teaser, we're certainly expecting a small, handheld device. The "Watch, Listen, Play" tagline the company is using would suggest a multimedia and gaming focus, no great surprise given that's just what we've come to expect from the company.
Still, there's a long way from building a solid reputation in gaming laptops and accessories, and competing in the smartphone space. It's arguably the most fiercely competitive category in consumer technology today, and even established experts have struggled to gain traction against behemoths like Apple and Samsung.
Essential, the brainchild of Andy "Father of Android" Rubin made a big splash with its eponymous phone, but the handset has struggled with patchy software and underwhelming camera performance, for example. Official sales figures have not been released, but unofficial numbers don't suggest demand has been particularly strong.
For Razer to escape the same fate, it'll need to offer something so significantly different that it can capture the attention of people who would otherwise opt for a Galaxy Note 8 or iPhone X. Gaming phones have struggled to do that in the past, though arguably we're only now at a point where smartphone-level chipsets are capable of delivering console-like experiences. We'll know more in just a few weeks time.