Razer's smartphone could be unveiled in three weeks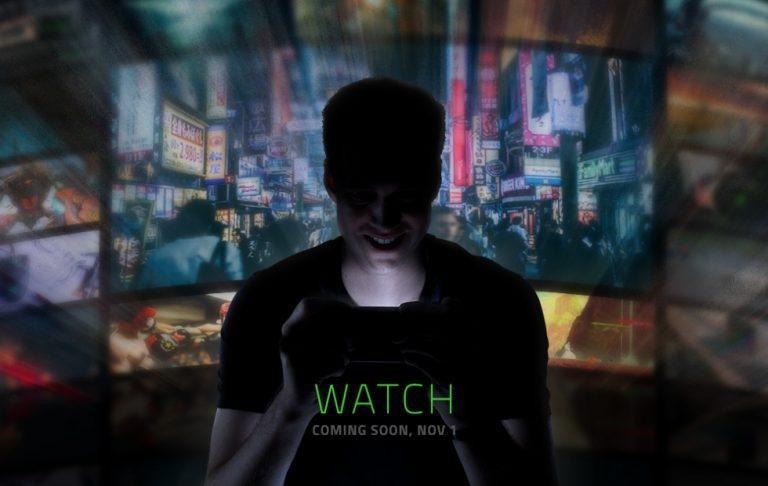 It might not be as talked about as the iPhone X or the Essential PH-1, but if you're any gamer, especially a PC gamer, of some sort, then the much speculated "Razer Phone" is just as exciting a concept as any. And now the company best known for its gaming accessories and, more recently, gaming laptops is drumming up the hype around its "biggest unveiling" that it has scheduled right at the start of November. And while a smartphone is definitely at the top of the wishlist, the teaser for it might suggest something bigger.
To be fair, Razer and CEO Min-Liang Tan have been careful not to specially say "phone". The most they were will to call their upcoming device was a "mobile" device. Speculation about a Razer Phone simply grew from the gaming company's purchase of smartphone maker Nexbit. But you can make more than just a smartphone with mobile hardware.
There's always the possibility of a gaming tablet, not unlike the almost forgotten NVIDIA SHIELD Tablet. Most of the hardware between a smartphone and a tablet are the same, save for the screen. Unless you count 6-inch phablets that dance precariously over the border that separate two.
And then there's the Nintendo Switch, coincidentally also powered by an NVIDIA Tegra like the SHIELD. Also coincidentally, Razer also had the idea of a modular gaming tablet back with the Razer Edge (also with an NVIDIA GPU). Sadly, that didn't gain enough traction to warranty a few more iterations.
Razer's "Watch, Listen, Play" teaser seems to hint at a multimedia device small enough to be a smartphone but also a tad larger than a conventional one. Wouldn't it be grand if it was all of the above? We'll have to wait on November 1 to finally put all the rumors and speculations to rest.
SOURCE: Razer