Raspberry Pi gets an ePaper display screen from PaPiRus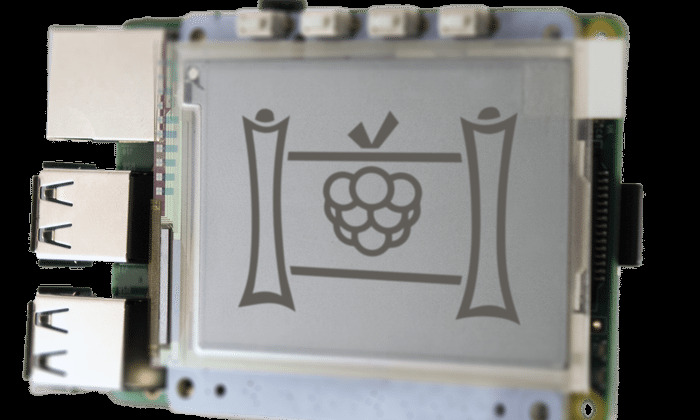 Raspberry Pi has practically unlimited possibilities in the hands of talented hackers and makers. Even Silicon Valley giants like Microsoft are realizing Raspberry Pi's potential, as Windows 10 will have support for the DIY developer's board. Now, the same e-ink that has been successfully used in various devices from the original Amazon Kindle to Pebble's smartwatch can be incorporated into Pi creations. Pi Supply is using Kickstarter to crowdfund its PaPiRus HAT, so hackers will now have the choice of an e-ink screen HAT for their mini computers.
Raspberry Pi HATs (Hardware Attached on Top) are add-on boards created to certain specifications, allowing developers to add hardware like LEDs, sensors, and now an e-ink display.
PapiRus's ePaper screen uses ultra-low power, is easy to read in sunlight, has a wide viewing angle–just like all e-ink displays. The e-ink screen is also thinner and lighter than other materials. PaPiRus's e-ink HAT will feature 32MB flash memory, a battery backed real-time clock, and breakage detection. It's designed for easy plug and play with onboard EEPROM, and all of the screen's software is open source and available through the RePaper on GitHub.
PaPiRus is designed to fit A+, and B+ boards. It will also work with the faster and more powerful Raspberry Pi 2. The HATs are standard sized and feature three interchangeable screen sizes from 1.44 to 2.7 inches.
The small screen is on Kickstarter for £30 GBP (about $47 USD) while the large screen is £35 GBP (about $55 USD). There are also deals for bulk orders. The HATs will ship out July 2015, so you can add the boards to hacking projects before the end of summer.
Source: Kickstarter