Rare Apple-1 'Celebration' model sells for $815K at auction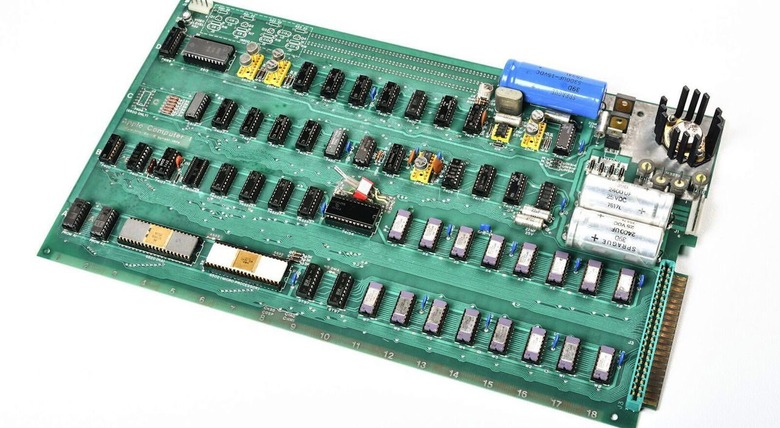 One of the rarest examples of an early Apple-1 computer prototype was sold at a charity auction earlier this week. When first announced earlier this summer, the item was expected to reach $1 million or more, but it ended up selling for $815,000, with 10% of the proceeds being donated to the Leukemia and Lymphoma Society. The reason this Apple-1 model is so unique is because it's a hand-built pre-production version, which was never to sold to customers.
It's the green PCB board that gives the auctioned model its "Celebration" name. Apple co-founder Steve Wozniak noted that when he and Steve Jobs were originally selling the Apple-1 back in 1976, there were only two production runs, and a green PCB board was never used or sold to the public.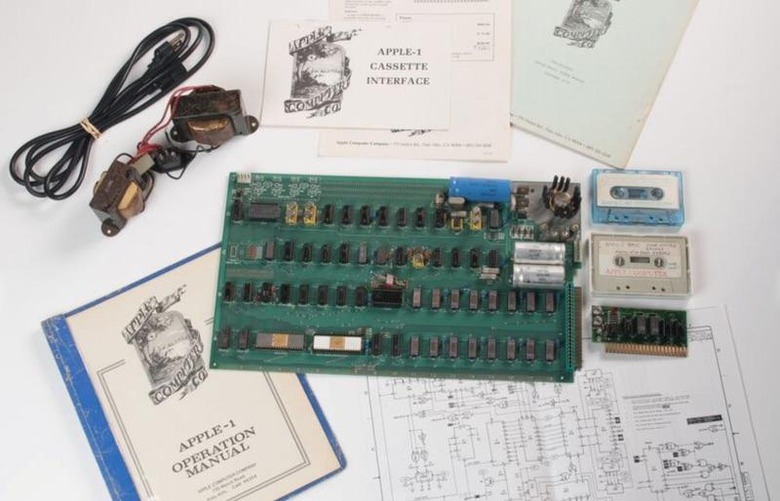 During the final moments of the auction, the bidding reached as high as $1.2 million. However, at the very last second the last bid was pulled, although it's unclear why. Had the sale topped the $1 million mark, it would've set a new price record for an Apple-1 computer.
Aside from the rarity, part of what the item so valuable was the fact that it included a near-complete set of original documentation, including early Apple 1 Basic cassettes, a period correct power supply, original manuals and marketing materials, and Apple 1 ACI Cassette Board schematics.
Appraisers noted that they believed the circuit board could even be powered up, but recommended that buyers don't try so as to protect the condition and history of the computer.
SOURCE CharityBuzz