Apple 1 'Celebration' model heads to charity auction, expected to reach $1M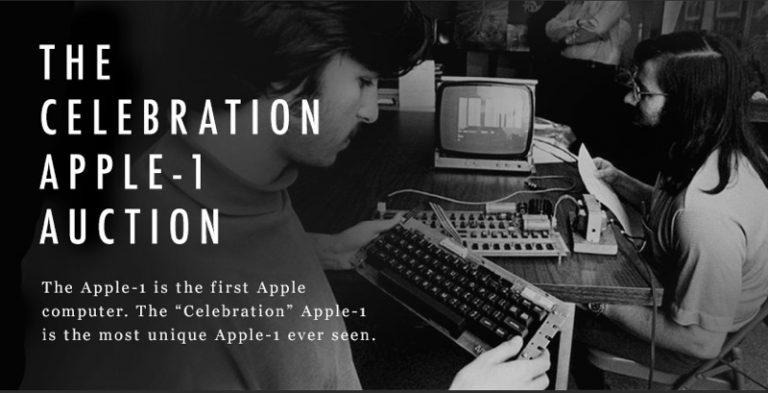 Apple fans and historians take notice, starting this week an incredibly rare Apple 1 model computer is being auctioned for charity, where it is expected to sell for up to $1 million. The original Apple 1 computers were sold by co-founders Steve Jobs and Steve Wozniak back in 1976, and the model being auctioned by CharityBuzz is one of the 60 or so that are believed to still be in existence.
Usually when an Apple 1 goes to auction it sells for hundreds of thousands of dollars, but this version is referred to as a "Celebration" model. Corey Cohen, a computer historian, goes into details in the video below, but it basically gets the special name because it features blank PCB board that is colored green.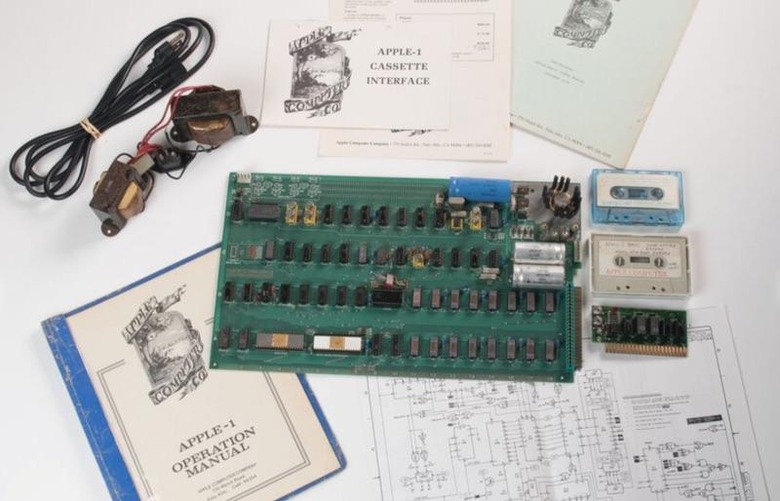 This green PCB board was never used in the two production runs of the Apple 1 that was sold to customers, indicating that the "Celebration" model is likely a pre-production test version. Wozniak has confirmed the fact that Apple never sold the Apple 1 with a blank PCB board, while Cohen notes that this is one of the "most unique" Apple 1 units he's ever seen.
The full description from CharityBuzz says the auction includes an original Apple 1 ACI cassette board with Robinson Nugent sockets, early Apple 1 BASIC cassettes, a period correct power supply, original manuals and marketing materials, and Apple 1 ACI Cassette Board schematics, making it one of the most well-documented sets of any Apple 1 to be sold.
The computer is obviously in non-working condition, but it's noted that functionality could be restored. However, Cohen recommends any buyer avoid this to preserve the board's condition, adding that it's "not just a piece of history, but a piece of art."
The auction kicks off on Monday, July 24th, and will be held through August 25th. The Apple 1 "Celebration" will also be on display as part of the Vintage Computer Festival West, held on August 6th and 7th at the Computer History Museum in Mountain View, California.
SOURCE CharityBuzz