Ranger Rover SV Coupe teaser previews super-luxe SUV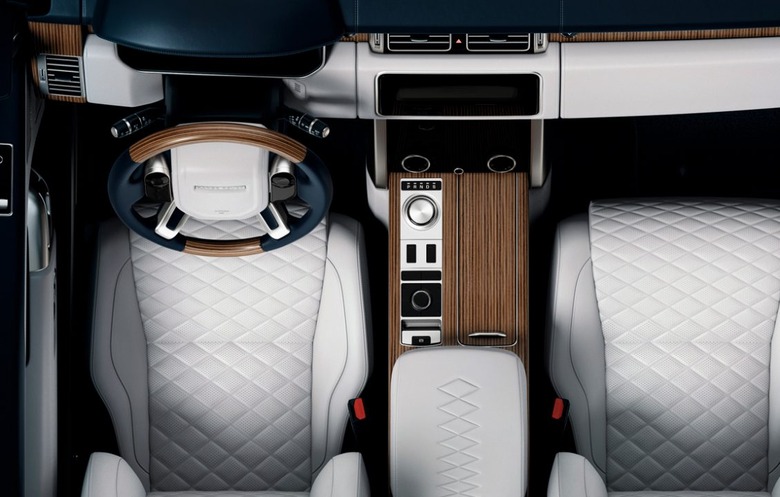 Land Rover may be known for its luxury off-road SUVs, but today it's teasing a whole different thing in the shape of the new Range Rover SV Coupe. Being previewed ahead of its full reveal at the 2018 Geneva International Motor Show, the car promises to epitomize both the origins of Land Rover seven decades ago, and its positioning as a tech-savvy brand today.
Right now, though, we'll have to take Jaguar Land Rover's word for it that the exterior is sufficiently striking to make those promises accurate. For the moment, the automaker is only showing off a shot of the interior. The big exterior reveal will have to wait for the Geneva show in early March.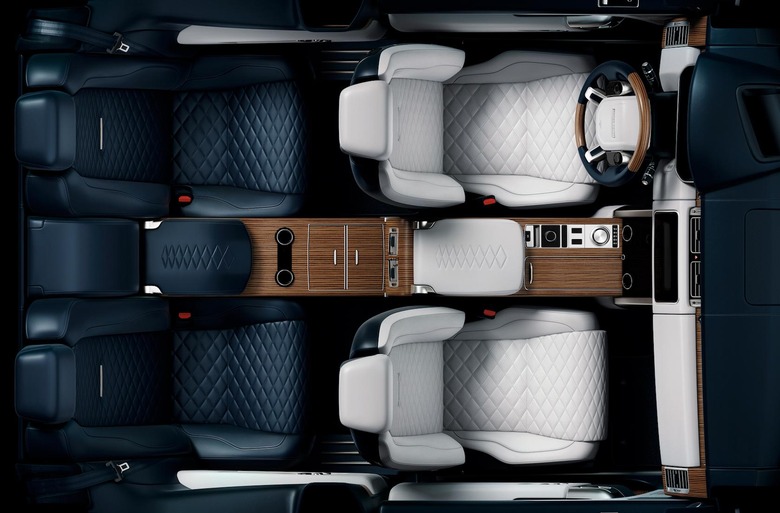 "The SV Coupe is a celebration of the Range Rover bloodline, with a dramatic two- door silhouette which alludes to its unique heritage – the Range Rover launched as a two-door in 1970 – while being thoroughly modern and contemporary," the automaker said today of the exterior styling. Since then, of course, four doors have been the status quo for most of the automaker's models. The Evoque is an exception, though even that is now only offered as a four door not a coupe in the US.
Inside, meanwhile, the SV Coupe will certainly be striking. A dual color scheme sees the front finished in white while the rear is dark blue. Four seats promise maximum cosseting whether you're in the front or the back, with a full-length console that runs throughout the cabin.
That's finished in striking wood, inset with chromed trim. What looks to be the controls from the Range Rover Velar are used, including the multifunction wheels inset into the dual-LCD dashboard and the touch-sensitive controls on the steering wheel. That would certainly hint at a fully digital driver instrumentation display, too.
Despite cribbing from the parts bin, this won't be a mainstream model, however. Hand-built by Jaguar Land Rover Special Vehicle Operations in the UK, only 999 examples of the car will be produced. It's being positioned as a celebration of seventy years of Land Rover, with all the exclusivity and rarity that comes with that. Pricing hasn't been confirmed at this stage, nor how many Range Rover SV Coupes will end up in whichever countries the automaker deems lucky enough to receive them.