Ralph Lauren Polo Tech Shirt Tracks Health & Stress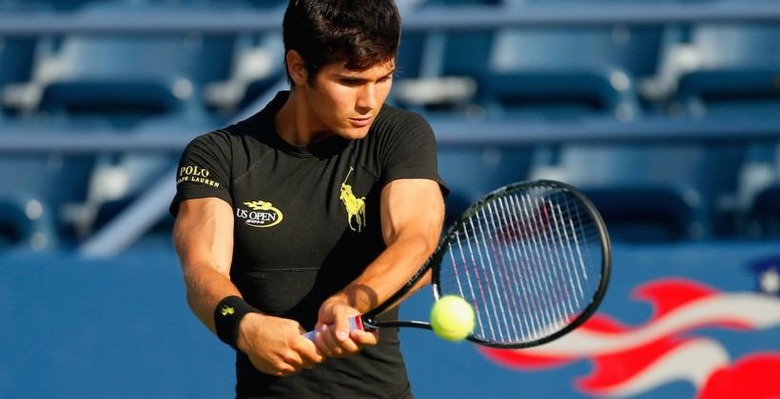 Ralph Lauren has waded into the wearables space, with a new Polo Tech shirt capable of measuring respiration, heartbeat, and more, that will be tested in the run-up to the US Open. The compression shirt uses OMSignal technology we saw back in May, and will be used by Marcos Giron during practices to track biometrics and adjust his training.
OMSignal's system relies on sensors woven through the fabric of the shirt, which measure the movement of the chest as well as things like heart rate. That data is collected by a magnetically-attached sensor dongle – which also uses a gyroscope and accelerometer – worn on the side of the body, and then fed via Bluetooth to a nearby smartphone or tablet.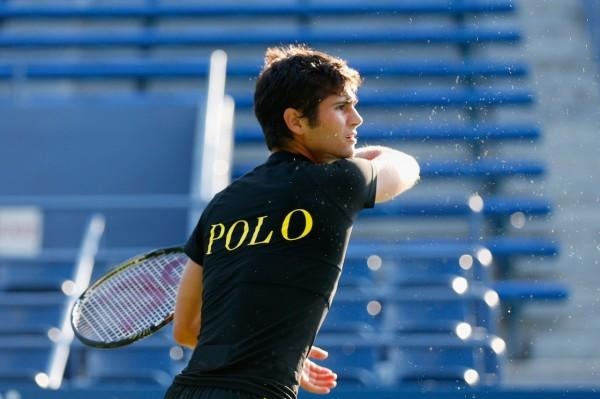 The companion app can figure out metrics like heart rate and breathing rate, along with more esoteric measures like stress levels and how much force is being expended.
Although that has obvious applications for athletes, and indeed Giron plans to use the system for "making adjustments in real time to his play, form and breathing," Ralph Lauren has broader intentions for the range. Instead, it will be positioned as a lifestyle platform, too, encouraging a better degree of wellness for everyday wearers.
Later in the year, there'll be more casual shirts embedded with the technology the designer label has said.
Giron will be wearing the shirt during his training sessions, while Ralph Lauren will also be outfitting several ball boys with the technology during the tournament itself.
There's no word on how much Ralph Lauren will be selling the shirts for, though OMSignal sells its own-branded compression wear for $199 for a starter pack including both a shirt and dongle.