Radical new Motorola RAZR photos just leaked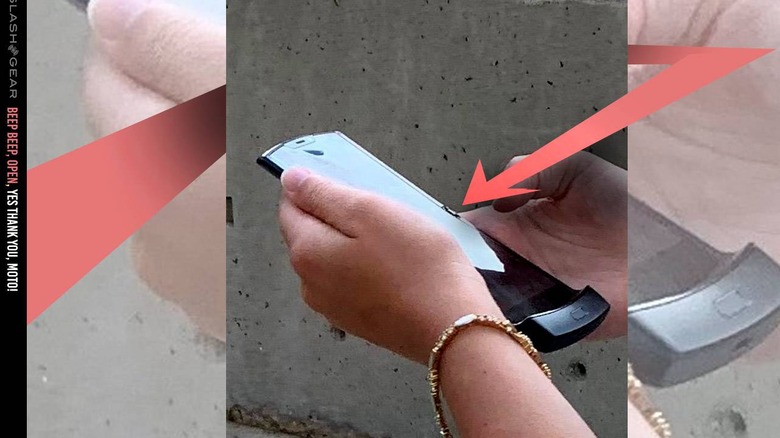 Today we're taking a peek at a number of images of the next-generation Motorola device called RAZR. But wait, you might be saying, didn't we already have a Motorola RAZR, more than once? In this case, the brand seems to draw on that memory of the radical-looking flip-phone, moving forward with the latest hardware technology to make the device's form factor better than ever before.
The original Motorola (MOTO!) RAZR phone had physical buttons aplenty. It had numbers, it had a hinge, it had a variety of case colors. Here with Motorola's newest device, the focus seems to be on the display. This display is foldable. Using technology that's likely similar to what Samsung delivered with the Samsung Galaxy Fold (with less foibles from the start, we would hope), the Motorola RAZR with foldable display will use what some might assume is a weakness... as a strength.
The strength here comes from the memories many have of the form of the original Motorola RAZR phone. Because that shape is familiar, they may (Motorola hopes) find it acceptable and even enticing that this new device uses a similar shape as the hottest mobile phone in the USA in the year 2005 (and thereabouts).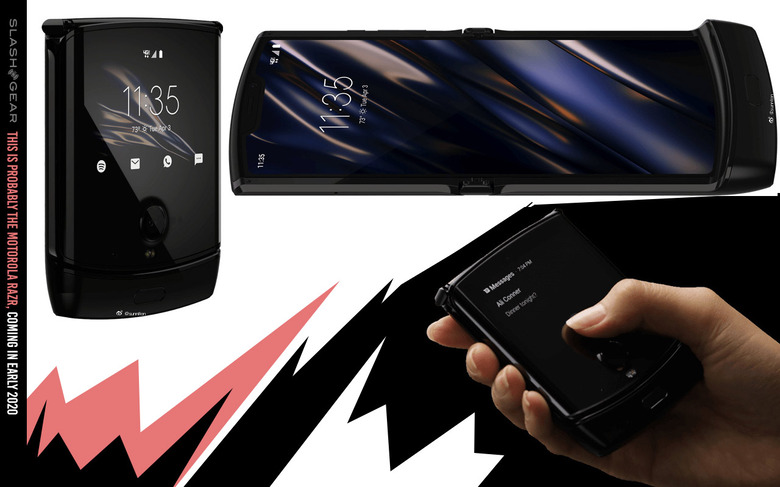 The weakness of any device with a folding display is the hinge. The point at which the display moves in on itself is the obvious point at which it's most likely to break. But here, Motorola used the shape of the original Motorola RAZR to protect the display as well as they could imagine. Because this phone – and all flip phones, really – were made to protect their most precious parts, so too will this new RAZR protect its foldable display.
Above we're looking at a number of images that leaked earlier this week and overnight through Weibo (full link may require Weibo account.) That image was captured by user Sunniton, who also seems to have a keen interest in the phone in general, judging by his variety of phone-based microblogging posts.
ABOVE AND BELOW: Additional imagery from other RAZR foldable features from earlier this year. This phone's supposed to have been coming for... quite a while now.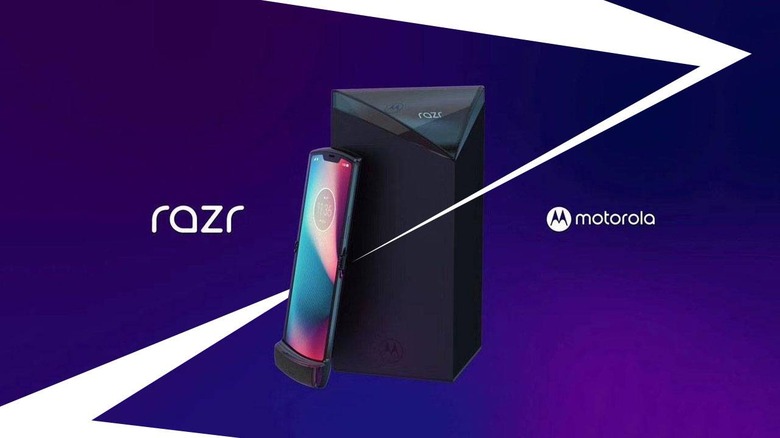 If this follows with the previous leaks we've seen of this particular phone from Motorola, assuming they're able to deliver a phone with an above-average capable display, they might well have a sneaker hit on their hands. Take a peek at the timeline of links below for earlier imagery and more clues that'll eventually add up to final release.