R2-D2 Sells For $2.76 Million At Auction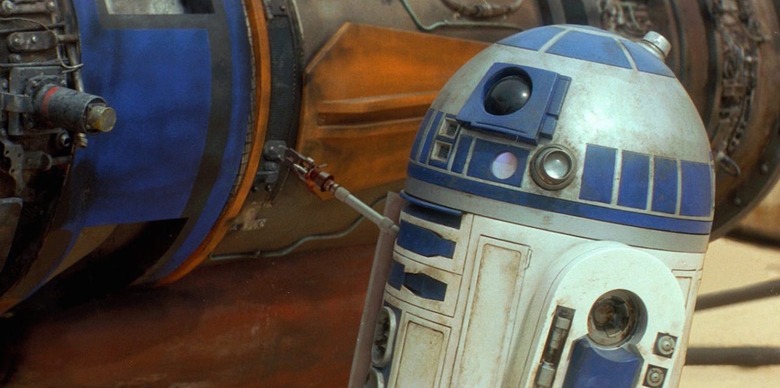 Yes, you read that title right. But before you start getting upset that the iconic Star Wars droid should have fetched a much higher price, know that it wasn't the R2-D2. Sold by the Profiles in History auction house in California this week, this model was described as a "complete R2-D2 unit" that was assembled from various original parts. When you put that under consideration, it makes perfect sense why this R2-D2 would sell for a mere $2.76 million in pocket change.
Still, for that price the buyer is getting a nice piece of Star Wars memorabilia. Turns out this model was put together using original parts for the character from the original trilogy and Episodes I and II. There were no internal components, like the various control mechanisms used by actor Kenny Baker, but the unit is considered to be the closest thing to a "film used" R2-D2.
See, there's actually no such thing as the R2-D2. A single, original unit was never used across the various Star Wars films; instead there were numerous models built for different filming situations, including actions scenes, or sequences with Baker inside. With each sequel, the number of units built increased, with different parts swapped out and re-used as necessary.
As far as the auction goes, devoted R2-D2 fans will be happy to hear that the droid sold for much more than the $450,000 closing price on Luke Skywalker's original lightsaber from A New Hope and Empire Strikes Back. The buyers for each remain anonymous, but the lightsaber will be joining the collection owned by Ripley's Believe It or Not.
SOURCE Profiles in History