This XR2 headset design is key to Qualcomm's vision of 5G mixed reality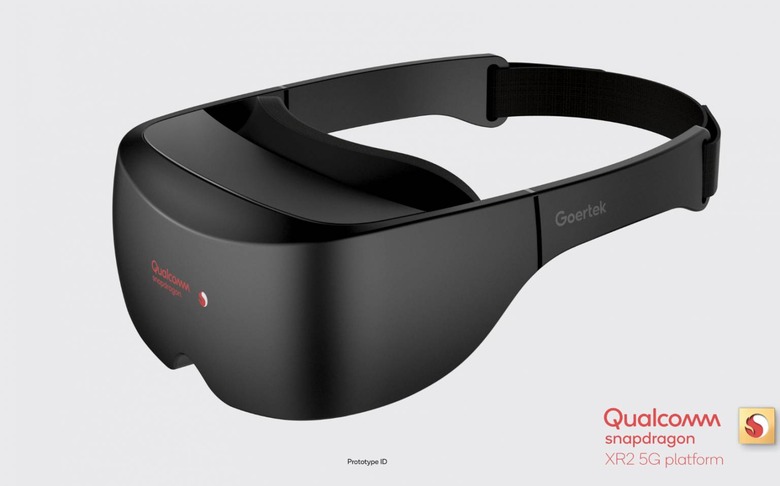 Qualcomm has revealed its newest 5G mixed reality headset reference design based on the Snapdragon XR2, a wirelessly-connected VR and AR shortcut for manufacturers to bring new models to market. While it may look a whole lot like the XR1 reference design, this new version adds in 5G connectivity and higher-resolution displays, among other improvements.
The Snapdragon XR2 was announced last December, as Qualcomm's flagship platform for XR mixed reality wearables. The headset reference design, meanwhile, is intended to set a blueprint for hardware partners to leapfrog into production.
"The reference design, we always see it as a catalyst for our customers to go to market," Qualcomm's Hugo Swart, VP and GM of XR, explains. For the XR2 reference design, the focus is on further cutting the cords. That means the addition of 5G – in both mmWave and Sub-6 forms – as well as 60 GHz wireless for standards like 802.11ay WiGig.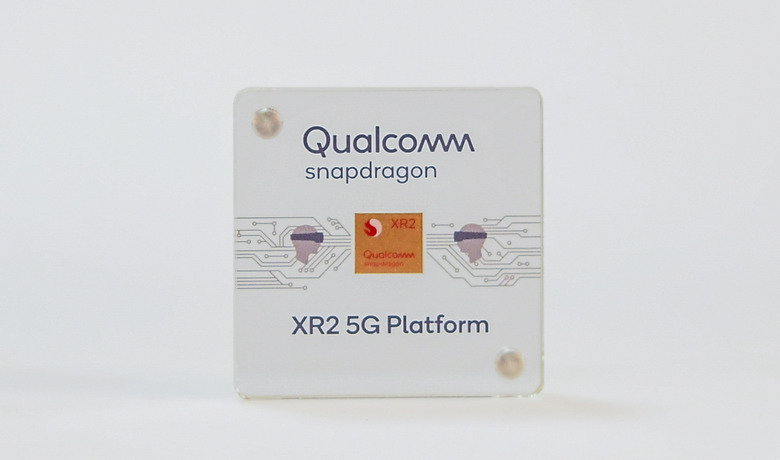 There's a bump in sheer grunt, of course. Compared to the Snapdragon 835 Mobile XR Platform, Qualcomm is quoting twice the CPU and GPU performance, four times the video bandwidth, and six times the resolution support. Up to seven cameras are included in the reference design, two of which are pointing internally to do eye-tracking.
Four external cameras handle mixed reality experience and head tracking. Support for a seventh camera is flexible, so that partners could do facial and lip tracking, for example, or controller tracking. As for the displays, though the XR2 can power up to dual 3K resolution panels – one for each eye – Qualcomm opted for 2K panels since they were more readily available.
An IR emitter is used for hand-tracking, and there's 3D audio and voice command support. 6DoF controller and peripheral tracking is also supported, and Tobii's eye-tracking system is used for foveated rendering. That allows the GPU's power to be focused on delivering the most quality wherever the headset wearer is actually looking at the time.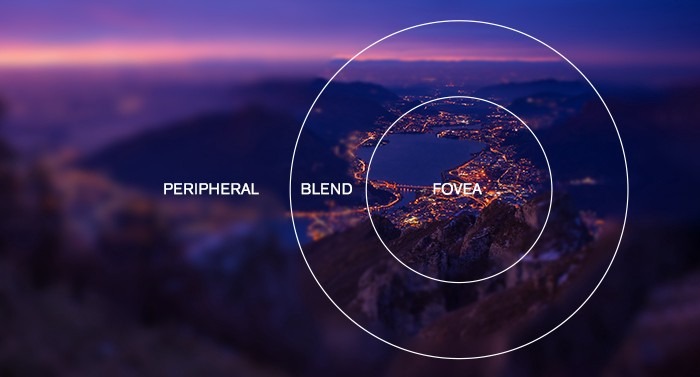 Courtesy of the Snapdragon X55 5G modem, meanwhile, the XR2 reference design can get online without WiFi or tethering. According to Qualcomm's Swart, the company is seeing a bump in interest from carriers looking to do mobile XR over 5G.
"What we do is we distribute the compute between the headset and a host," Swart explains. Alternatively, 60 GHz wireless support could allow a direct WiGig-style connection with a nearby PC, which could do extra processing on mixed reality experiences. How manufacturers embrace that flexibility is outside of Qualcomm's control, though it's unsurprisingly pushing 5G.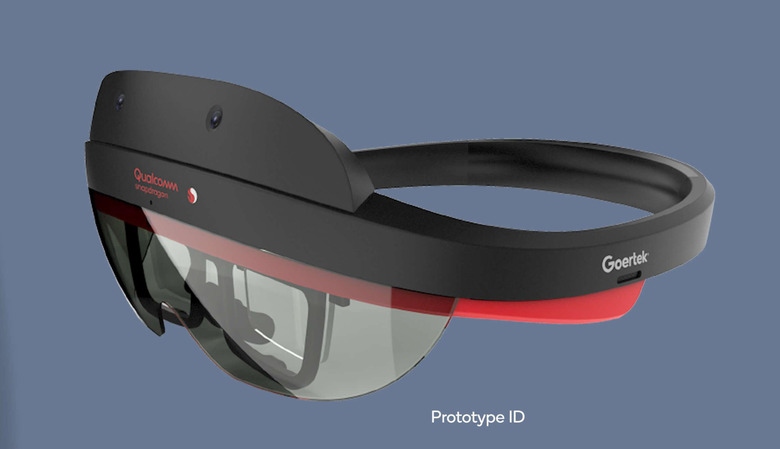 XR2-based headsets will coexist, rather than replace, XR1-based devices. Indeed Swart says that Qualcomm still expects XR1-based hardware to launch this year, even as XR2 devices arrive sometime in 2020. While the core reference design from partner Goertek looks like a fairly generic VR headset, the company has also come up with an alternate that more closely resembles a HoloLens, with clear lenses and transparent displays.