Qualcomm Snapdragon Smart Viewer RD Runs Standalone, PC, Phone-Based AR And VR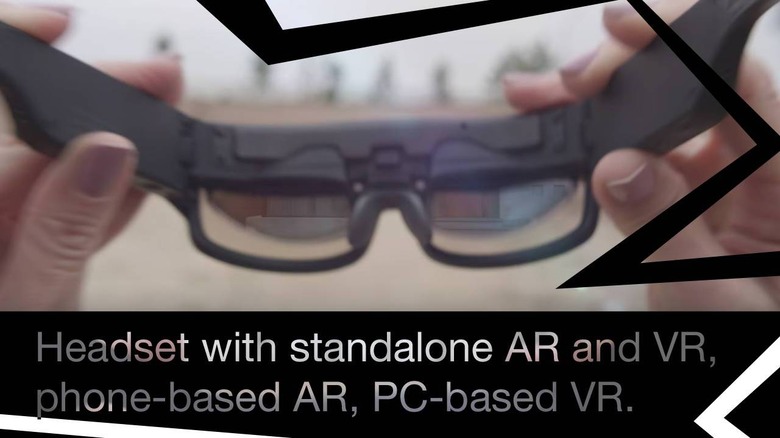 There's a cool headset capable of both AR and VR, and Qualcomm's at the helm. They've created this "Qualcomm Snapdragon Smart Viewer Reference Design" as a sort of guide for other manufacturers to make their own, to sell to you. As such, you probably won't be using this headset specifically, but the resulting headsets made by brands you've heard of before. Cross your fingers for soon.
At the Augmented World Expo (AWE 2019) Qualcomm revealed their Qualcomm Snapdragon Smart Viewer Reference Design. They suggested that this was made "With device OEMs and technology ecosystem partners in mind," and that this device was "designed to help decrease product development time of both AR and VR Smart Viewers."
This device has pathways to all the following features that make it pretty top-notch as far as XR viewers go. Virtual Reality headsets, Augmented Reality headsets, and the like.
Smart Viewer Reference Design (headset) Features:
• Display (JDI) with 72Hz refresh rate, 2k resolution PER eye
• 6DoF controllers
• Eye Tracking
• Hand Tracking
• Movement tracking (body tracking, no external sensors needed)
• Standalone mode
• USB-C host mode
USB-C host mode requires a PC or a smartphone for processing power. Standalone mode uses the XR1's compute power, with Qualcomm Kryo CPU, Qualcomm Adreno GPU, Qualcomm Hexagon DSP, and Qualcomm AI Engine. It's not clear just yet what operating system makes this mode possible.
Qualcomm made something like this before. Back in March of 2018, they revealed their Qualcomm Snapdragon 845 VR dev kit. That was the VR-centric version of what they're delivering here in 2019. Here in 2019, it's both VR and AR, in one device, powered by PC or smartphone, depending on reality required. A Smart Viewer is also slightly less bulky, it would seem.
"By distributing the workload and tapping into the compute power of host devices via tethering to users' smartphone or PC, the reference designs' additional features like eye tracking and 6DoF controllers unlock a deeper level of XR immersion," said Hugo Swart, head of XR, Qualcomm Technologies, Inc.
Above you'll see a video about the XR1 platform. That's the processor architecture (and stuff) that'll go inside this Qualcomm Smart Viewer Reference Design. Again, a reference design is like a piece of hardware that brands can use as basic blueprints for their own, very similar products.
Below you'll see another video from Qualcomm showing the future of their products in this universe. This video shows "truly mobile XR" which is extended reality – virtual reality and augmented reality in a single headset. Both realities are powered by the processors (CPU, GPU) of a PC or a smartphone.
We've spoken about the likes of the Snapdragon XR1, aka Qualcomm's play for affordable standalone AR and VR (XR). They've been pushing for this future for a while, as I'm sure you're aware at this point – let's hope we see some affordable solutions in the real market soon.