Watch Qualcomm's weird vision of what Snapdragon 845 life is like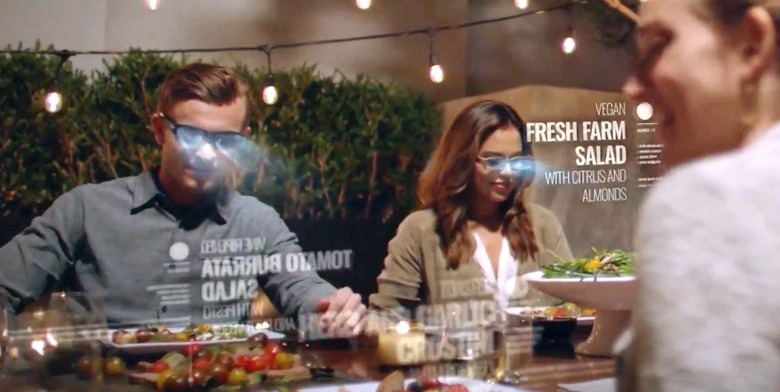 Augmented Reality glasses that can identify your meal. Clearer, more color-rich photos of your salad. 360-degree streaming of avocados over LTE. Qualcomm has a vision of what the Snapdragon 845-powered experience might be like out in the real world, and it's oddly obsessed with food.
A flashy "day in the life" concept video is a mainstay of any new platform launch, and Qualcomm's Snapdragon Summit is no different. In the case of the Snapdragon 845 particularly, it's an opportunity for Qualcomm to push the idea of the chipset as being relevant far further afield than simply in smartphones. They'll undoubtedly be some of the most frequent implementations of the new SoC, but Qualcomm wants more.
For instance, Qualcomm apparently envisages diners wearing augmented reality glasses which can identify what they're about to eat, and flag that up on top of their view of the table in front of them. Though AR wearables are a mainstay of science fiction, there's actually plenty in the Snapdragon 845 design that promises to deliver that. Computational photography and on-device processing of face and image recognition – which has both privacy and latency advantages over cloud-based processing – are central to the new Adreno 630 Visual Processing Subsystem and Spectra 280 ISP.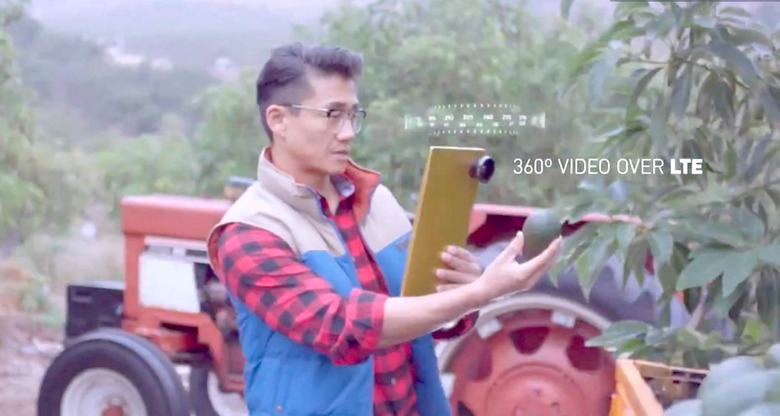 While consumers may not flock to such wearables, other food-based tech could be more popular. The video shows, for instance, how you could livestream an avocado in 360-degrees over an LTE connection: not, perhaps, the most common application of livestreaming, but a good example of why Gigabit LTE and adding a little unlicensed LTE spectrum in particular could be valuable. The Snapdragon 845's X20 LTE modem supports up to 1.2 Gbps Cat 18, carrier-depending.
Meanwhile, Windows on ARM notebooks also get a nod. Qualcomm announced its plans with Microsoft to power laptops, 2-in-1s, and detachable tablets running full Windows 10 earlier this week, with partners including ASUS and HP already having products to show while Lenovo apparently has a machine of its own waiting in the wings. The difference there, mind, is that those devices will use the Snapdragon 835, 2017's flagship chipset, though it doesn't seem to far fetched to assume that as the Snapdragon 845 rolls off the production lines at Samsung Foundry it'll begin to show up in this new, larger form-factor.
Really, though, it's the battery promises that most people will be concerned with. Qualcomm isn't giving a single figure – it'll obviously depend, device-to-device, on what sort of hardware OEMs are packaging around the new Snapdragon – but says that for gaming, video, and "XR" (its umbrella term for augmented reality, virtual reality, and mixed reality) there's roughly a 30-percent battery life improvement possible. Factor in Quick Charge 4.0, not new but which Qualcomm expects to gain traction more readily now that the dam has been broken on USB-C adoption, and the tastiest advantage to Snapdragon 845 might simply be a device in 2018 that actually has power when you need it.