Qualcomm Snapdragon 765: What you need to know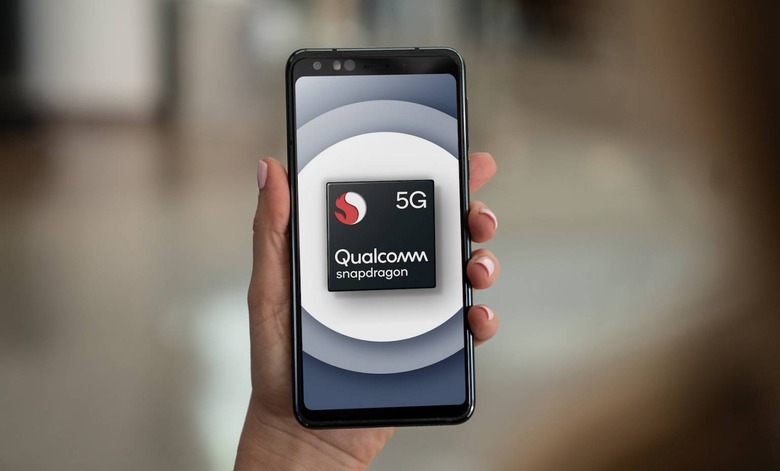 While the Snapdragon 865 may have broken cover today, the new Snapdragon 765 sets out to prove that Qualcomm hasn't forgotten the midrange when it comes to 5G and gaming. Targeting more affordable devices that still don't want to be without next-generation network support and advanced gaming features, the Snapdragon 765 further narrows the gap between the mid-tier and flagships.
Qualcomm is so keen to talk everything-Snapdragon this week that it brought SlashGear as well as hundreds of other media out to the Snapdragon Tech Summit.
5G isn't just for flagships
So far, support for fifth-gen networks has basically been limited to those wiling to open their wallets wide for a high-end device. That's to be expected for a new technology, but carriers, consumers, and phone-makers alike want to bring 5G to a broader audience. That's where the Snapdragon 765 comes in, the next step toward Qualcomm's goal of bringing 5G to billions worldwide.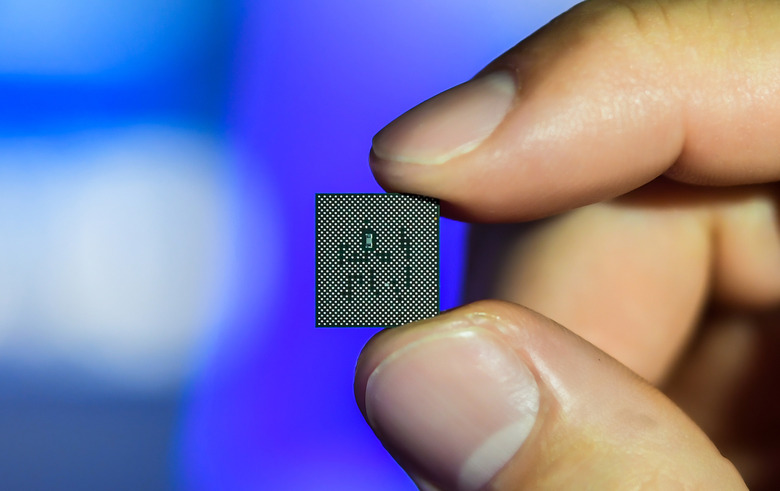 Like the Snapdragon 865, there'll be a standard 5G modem. In this case, though, it's the new Snapdragon X52, cherry-picking some of the specs of the X55 but with slightly more conservative peak speeds.
So, the X52 will do up to 3.7 Gbps downloads and up to 1.6 Gbps uploads – your network depending, of course – while still delivering things like mmWave and sub-6 GHz support, both standalone and non-standalone operation, TDD and FDD with Dynamic Spectrum Sharing (DSS), and global 5G roaming. There's support for multi-SIM 5G, too.
CPU and GPU
Expect more overlap with the 865 when it comes to the Snapdragon 765's performance, too. The Kryo 475 CPU can run at up to 2.3 GHz, while the Adreno 620 GPU promises up to 20-percent more performance than the outgoing Snapdragon 730 chipset.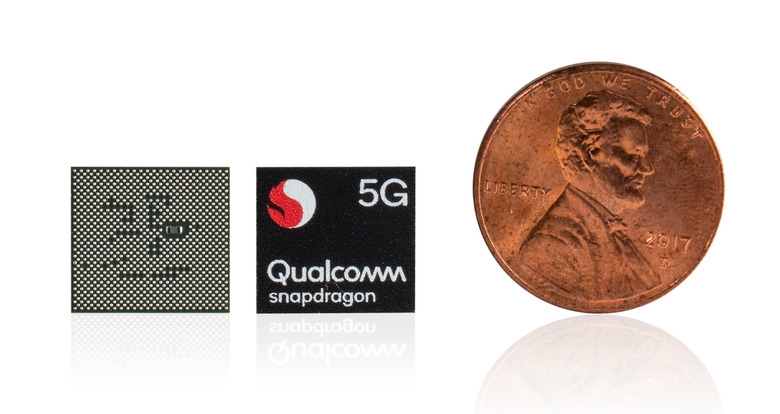 Qualcomm throws in the same Tensor Accelerator as in the 865 as well, together with its Hexagon 696-based 5th Gen AI engine. It means twice the speed of the old chipset, while the new, low-power Qualcomm Sensing Hub promises better always-listening wake word support, without a battery hit.
Cameras, ISP, and Entertainment
Just because a phone is in the midrange, doesn't mean that buyers are willing to accept underwhelming cameras. The Snapdragon 765 is set up with a multi-camera world in mind, including support for telephoto, wide, and ultra-wide lenses. 4K HDR video capture – with more than a billion color shades – is supported, too.
A new CV-ISP promises 4K HDR10+ support, a first for Qualcomm's 7xx-series Snapdragon. There's also up to 4x the power savings compared to before.
As for entertainment, expect 4K HDR video playback for local and streaming video. On-device AI processing should be able to make 4K-style results out of standard quality video, while aptX Adaptive audio does something similar for the soundtrack.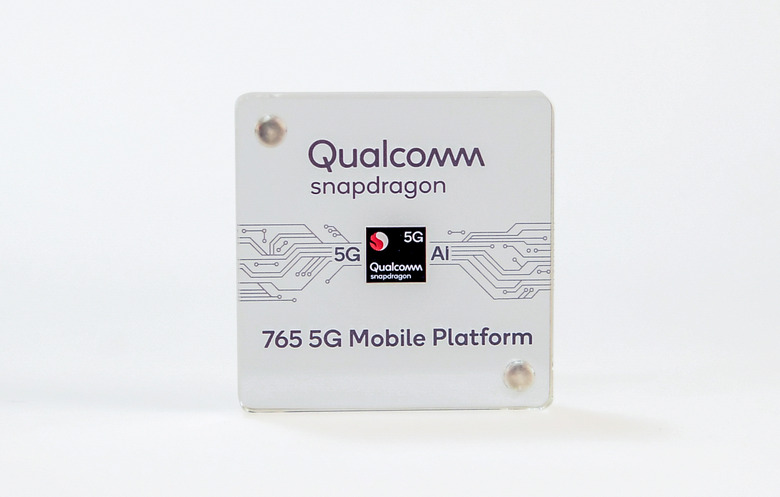 Qualcomm Snapdragon 765G
The Snapdragon 765 will have a sibling, the Snapdragon 765G. Focused on gamers, it's a speed-binned GPU/CPU variant, with a 20-percent improvement in graphics performance compared to the regular 765.
It'll also support 120Hz FHD+ displays, and do 10-bit HDR gaming. Select features from Qualcomm's Snapdragon Elite Gaming program – announced alongside the Snapdragon 855 to bring high-end rendering and other features to smartphones – will be supported, too.
That means things like 10-bit HDR, along with smoother gameplay and more advanced lighting rendering. There'll be up to 5.5 TOPS of AI performance, too.
Snapdragon 765/765G availability
Qualcomm may not make the phones that the Snapdragon 765 and Snapdragon 765G are to be found inside, but it does have a pretty good idea of when its OEM partners will be pushing them out the door. Expect the first devices based on the chipsets to go on sale in the first quarter of 2020.