Qualcomm Apple war chip-blocked iPhone 7, slows race to 5G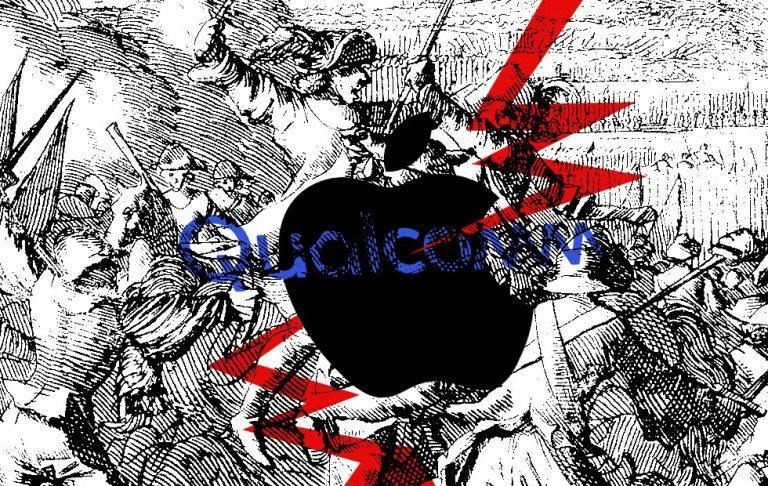 The latest in the Apple Qualcomm squabble is a testimony from the iPhone maker, suggesting that Qualcomm's not been keen on supplying chips since their FTC trial began. Apple COO Jeff Williams testified during the US Federal Trade Commission trial against Qualcomm, suggesting that it seems as though once Apple filed (several) lawsuits against Qualcomm, Qualcomm's been unwilling to "support [Apple] with new design wins past that time."
In the USA, China, and the UK, Apple's suing Qualcomm. In the USA, Apple is suing Qualcomm for $1-billion USD. In China, Apple is suing Qualcomm for $145 million. The suit in the UK is pending. Apple's suits have to do with what they suggest are Qualcomm's lack of legal rights to charge "heightened royalties" for use of Qualcomm tech in smartphones.
Qualcomm is suggesting that Apple should not be selling the iPhone in China because they're not paying Qualcomm royalties for technology in the software these devices use. Apple suggests that the fees they've been asked to pay Qualcomm are too high. Apple also updated their iPhones in China to remove any references to the software Qualcomm claimed was theirs – so they could (technically) still sell the phones, despite a court order.
Qualcomm continues to supply chips around the world for the iPhone 7, 7 Plus, and some older phones. But none for newer phones since the companies began their legal dispute. The USA-based trial started on January 4th in the US District Court in San Jose, California. This trial contains testimony covering negotiations and events that happened before March of the year 2018 – nothing afterward.
Modem hardware maker:
• iPhone 4S: Qualcomm
• iPhone 5: Qualcomm
• iPhone 5C: Qualcomm
• iPhone 5S: Qualcomm
• iPhone 6: Qualcomm
• iPhone 6S: Qualcomm
• iPhone 7 (Verizon/Sprint): Qualcomm
• iPhone 7 (all other models): Intel
• iPhone 8: Intel
• iPhone X: Intel
• iPhone XS: Intel
• iPhone XR: Intel
"The strategy was to dual-source in 2018 as well," said Williams in testimony this week, "We were working toward doing that with Qualcomm, but in the end they would not support us or sell us chips." This testimony was given on Monday, January 14th, 2019.
On Friday, January 11th, 2019, Qualcomm CEO Steve Mollenkopf gave testimony that Qualcomm was making an effort to win a contract to supply iPhone chips as of spring of 2018. Due to the date limitations of the trial's evidence, Mollenkopf was only able to suggest that Qualcomm hadn't "had any new business" with Apple since previous contracts were negotiated and expired.
Qualcomm is ready to roll on 5G hardware for Android devices, as evidenced by multiple brands suggesting they'll have 5G smartphones by the end of the year. It's expected that one of the first of these will be a special edition of the Samsung Galaxy S10 that'll be released in the second quarter of the year 2019. Meanwhile Intel's 5G hardware won't be ready until at least 2020.
If Apple has to rely on Intel, they'll be late to the game with 5G connectivity. Or, at least, they'll be the same amount of "late" as they were with 4G LTE. Customers probably won't care too much – or won't likely switch to an Android phone just for the 5G – and these events will be lost to history – or so we shall see.