Qualcomm and Ericsson demo VoLTE to 3G switch without dropping call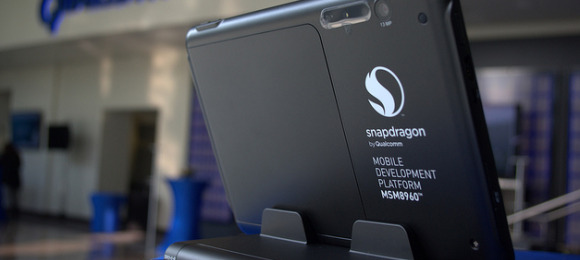 Qualcomm and Ericsson have completed the first VoLTE handover of a voice call from an LTE network to a WCDMA one, paving the way for high-speed smartphones that can handle voice as well as data. The proof-of-concept took place in late December, using a Snapdragon S4 MSM8960 3G/LTE based device on an Ericsson network, seamlessly transitioning the in-progress call to 3G when LTE coverage was no longer available.
"As LTE networks are deployed alongside 3G networks," Cristiano Amon, senior vice president of product management at Qualcomm said in a statement, "the ability for multimode 3G/LTE mobile devices to connect to different network technologies will be an important part of providing the best possible mobile voice and data experience to consumers."
The demo used Single Radio Voice Call Continuity (SRVCC), allowing a single radio to shift a call between 3G and 4G networks. Existing LTE devices have used CSFB (circuit-switched fallback technology) which automatically step a radio down from 4G to 3G when a voice call is to be made. Paired together, manufacturers can use a single 3G/4G chip rather than two separate radios.
Verizon is tipped to be trialling VoLTE in two US cities currently, with a full rollout believed to be intended for 2013. The carrier demonstrated the technology in early 2011, though not with transition to a 3G network, and has since committed to including LTE support in all its future smartphones.