New Qualcomm in-display fingerprint sensor is Face ID for your fingertip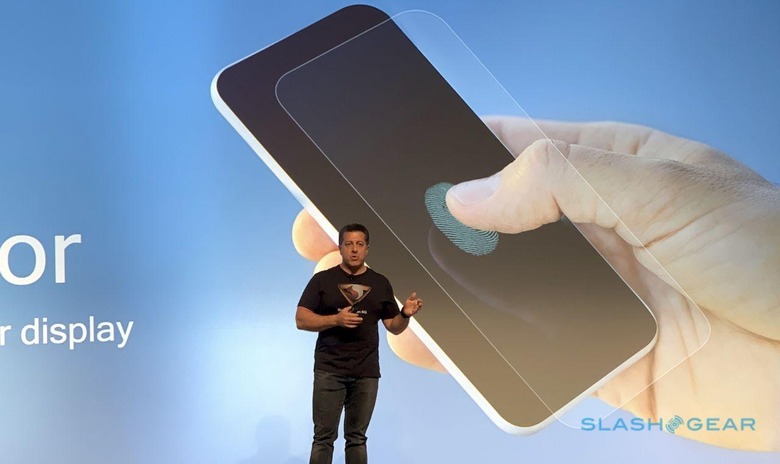 Unlocking your smartphone by pressing your fingertip against the touchscreen is about to go mainstream, with Qualcomm revealing its new 3D Sonic Sensor technology. The latest iteration of smartphone security, it puts an ultrasonic scanner right beneath the display glass, in what Qualcomm says is a much more functional and secure way to open your phone than rival biometrics.
"The 3D Sonic Sensor is truly the most secure solution on the mobile market today, because the sensor can capture a whole 3D image of the fingerprint's ridges and pores," Alex Katouzian, SVP and GM of Mobile at Qualcomm Technologies, said of the new sensor. "If your finger is wet, or it's oily, or if it has any other contaminants on there, the 3D Sonic Sensor will read right through that."
This isn't Qualcomm's first try at an in-display fingerprint sensor system, of course. Back in 2015 it launched Snapdragon Sense ID 3D Fingerprint Technology, which used ultrasonic scanning to detect the contours of the fingertip. In addition, it could map individual pores and other details, creating a 3D map of the surface of whatever digit was in contact.
It had promise, though actually bringing the technology to market has proved a longer trek than expected. While we've seen a number of phones include in-display fingerprint sensors, including the OnePlus 6T, they've used rival optical scanning systems rather than Qualcomm's ultrasonic approach.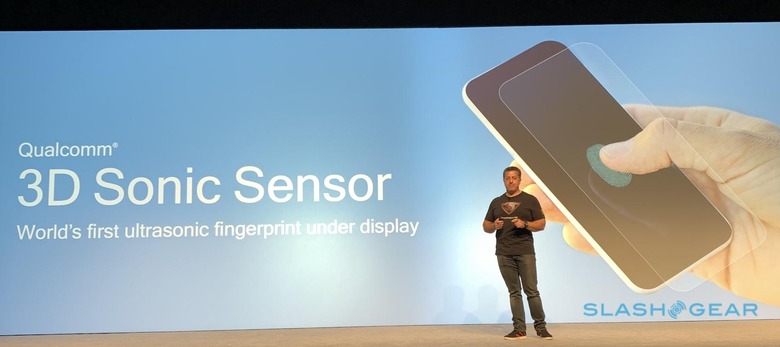 That could get a significant boost, however, come 2019. Indeed the expectation is that some big names in smartphones – and with a big retail presence, too – will be joining the in-display fingerprint party. Leaks around the Samsung Galaxy S10, for example, have indicated that it will use an ultrasonic fingerprint sensor integrated into its Infinity O flexible AMOLED screen.
The rumor-mill has already fingered Qualcomm as the provider of that technology, and it doesn't seem too far a stretch. Samsung has been the lead partner for launching new Snapdragon chipsets in its Galaxy flagships over the past few years, for example.
What sets the Qualcomm 3D Sonic Sensor apart is how it deals with imperfect fingerprints. Optical fingerprint sensors typically struggle with dirty fingertips or other contaminants. Qualcomm says its ultrasonic system is far more forgiving, which should mean fewer failed login attempts. In short, much like Apple's Face ID builds a 3D map of your facial features for its security, Qualcomm's fingerprint system generates a 3D topography rather than a flat, 2D image, that's much harder to spoof.
There's not long to wait for the 3D Sonic Sensor to arrive, either. Katouzian says that the first devices to use the new system should show up on the market in the first half of 2019.