Qualcomm 1.5GHz Snapdragon due end of 2011, not Q1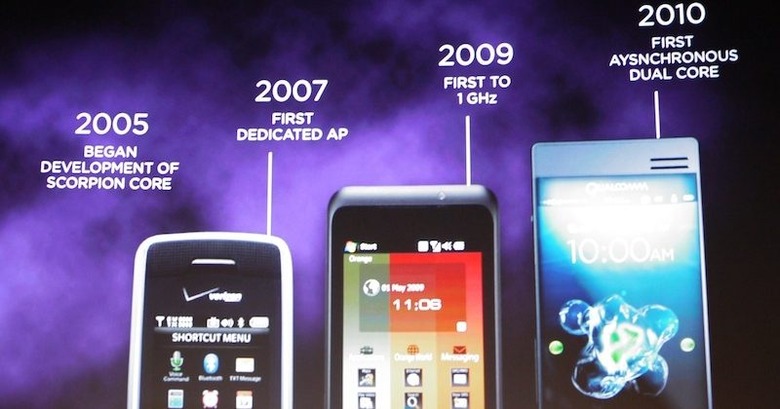 Looks like someone at Qualcomm might be getting a spanking.  The company's share price took a lurch skyward earlier today, after CEO Paul Jacobs inadvertently – and, it turns out, incorrectly – suggested the 1.5GHz dual-core Snapdragon chipset would arrive in products in Q1 2011 while on-stage at their IQ 2010 event.  Unfortunately, as Qualcomm's PR team has just clarified to us, Jacobs was meant to say the 1.2GHz Snapdragon would start appearing in devices in the first three months of next year; products using the faster chip won't arrive until later much later on.
In fact, the first shipping devices using the 1.5GHz Snapdragon aren't predicted to hit retail shelves until near the end of next year.  The chip is expected to go out to OEMs in the last quarter of 2010, whereupon it will go through the various stages of testing before it's ready for market.
As for the 1.2GHz chip, which launched back in June, that's currently sampling to manufacturers.  The MSM8260 and MSM8660 each get dual-core application processors together with support for 1080p HD video encode and decode, and 3D/2D engines for Open GLES 2.0 and Open VG 1.1 acceleration.