Qivicon hub to tackle smart home with Samsung backing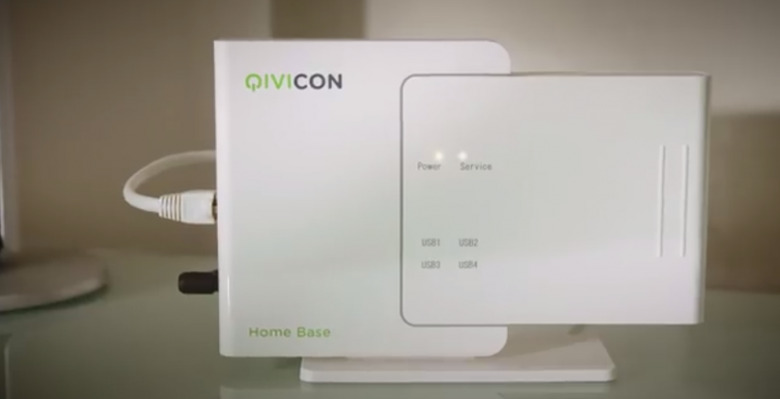 The smart home space is getting more competition, with Qivicon spreading its multi-provider home automation and security system to the US and UK. Already available in Germany, Qivicon is the handiwork of Deutsch Telekom (better known for being behind T-Mobile), Samsung, Miele, and others, connecting smart appliances, thermostats, garage doors, and other devices from over 30 companies to smartphone and tablet apps.
Right now, the compatibility list includes Miele appliances, Belkin's WeMo, Samsung TVs and appliances, and a host of other names that may not be quite so recognizable outside of Germany. However, Qivicon is hoping to change all that with a new push for partners in the US and UK.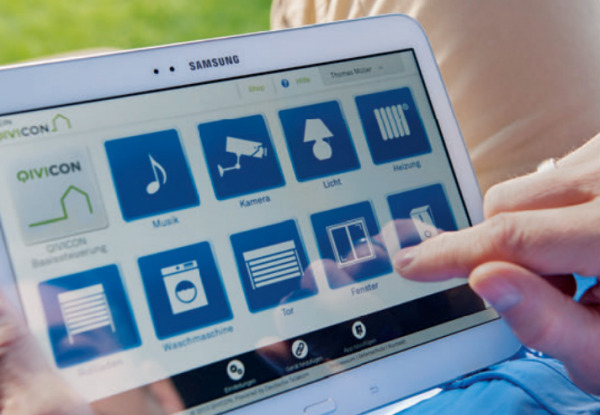 The aim is to get manufacturers of thermostats, motion detectors, wireless adapters, light dimmers, lawn sprinklers and water controls, and other components on-board and talking to the Qivicon hub, which hooks into a regular router. Manual control over different items is supported, or macros can be set up of preconfigured actions when, say, movement is spotted at night to trigger a lamp.
It's not a new approach. Revolv and SmartThings have each taken the strategy of bringing together third-party companies into a centralized app, rather than trying to recreate the whole ecosystem from scratch.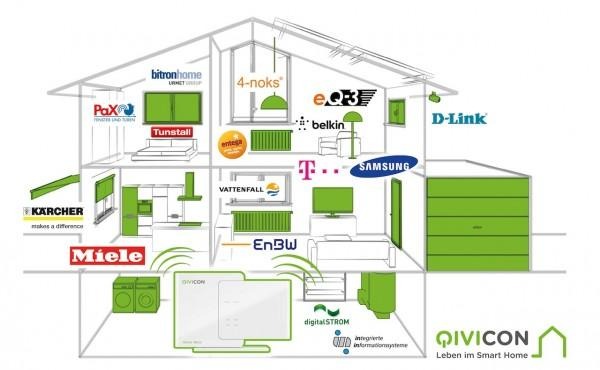 Meanwhile, Apple is believed to be readying its own smart home system which could be announced as soon as next Monday, during the WWDC 2014 opening keynote. Google, too, is believed to have home automation ambitions, with an announcement there said to be coming at Google I/O in late June.
In Germany, Qivicon starter packages begin at €269 ($367) for the hub and a set of remote plug sockets, though versions with wireless security, smoke detection, power monitoring, and other features are offered, too.