Qbo robot up for pre-order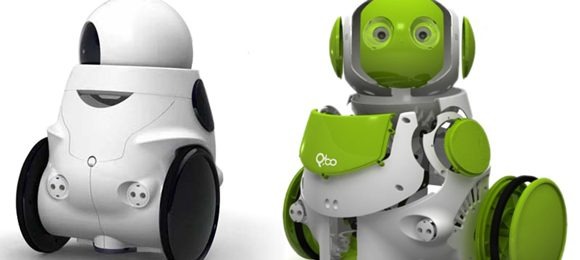 Open-source robot Qbo has gone up for pre-order, offering DIY robo hobbyists a straightforward way to experiment with artificial intelligence, telepresence and object/speech recognition. Initially billed as "the Model T of robotics" Qbo is the brainchild of European start-up TheCorpora. The basic Qbo kit starts at €499 ($652) – a promotional price for the first 1,000 units, after which it climbs to €623.75 - however it's also available in two full-assembled versions.
The Qbo kit includes a basic chassis and mounting plates, the five open-source hardware controller boards TheCorpora has developers, webcams and the necessary cabling. However, buyers will have to provide everything else: the PC brain, servo motors, batteries, etc. There's a full list of components here.
The Qbo Lite comes in at €1,699 ($2,220; again, a promotion), and is fitted with an Atom D2700 Mini-ITX board, 2GB of DDR3 memory, an HDD and WiFi b/g/n. It will begin shipping in Q4 2012.
Finally, the Qbo Pro is €2,299 ($3,005; a promo price), and comes with an Intel Core i3-2100T Mini-ITX computer with 2GB of ultra-low-profile memory and a 40GB Intel SSD. There are also various added extras on top of the Lite model, such as mechanical eyelids. It too will ship in Q4.
We've been huge fans of Qbo over the months, watching the robot learn how to use 3D cameras for environment mapping, take advantage of crowd-sourcing to recognize objects, and track gestures, among many other things. More details in the timeline below.