Purported iPad Pro case leaked, has four speaker cutouts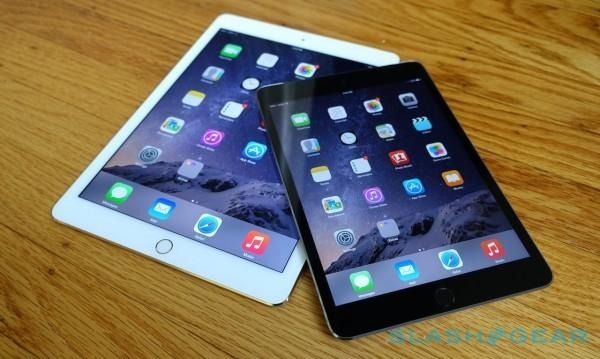 The iPad Pro is widely rumored to be Apple's foray into bigger tablets, challenging the size of a computer screen. At a reported 12-inches or better, the rumored tablet has reached mythical levels. While Apple admits they've discussed a larger tablet, the last we'd heard about it from Apple was that it wasn't even a 'thing' yet. The rumors won't go away, though, and a new one is showing off what could be an early accessory for the big device.
This case, first reported by French tech blog Nowhereelse who says it came form a reliable source, also gives us details about what port and speaker layout an iPad Air Pro might have.
Just looking at the case, we can see it's not scaled to fit an iPad Air as we know it, and is much too spacious for an iPad mini. Toward the bottom of the case, we see what is likely the Lightning port cutout.
The top right has two cutouts, likely for the volume rocker. The power button is up-top, and there is space for a camera as well. There's even what appears to be a cutout to accommodate an audio jack. So far, pretty typical iPad stuff.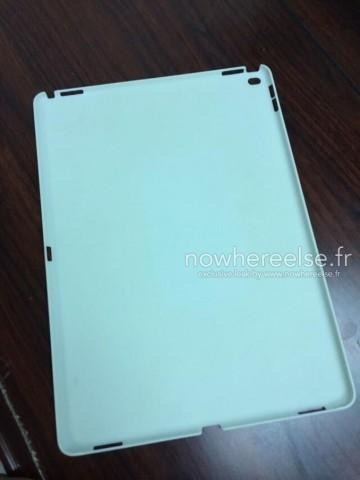 Then we see four other cutouts toward the corner of the case, and we find ourselves right back to the rumor that an iPad Air Pro will have four speakers. The aim is better sound, naturally, but it's still a departure from iPads as we know them.
A small cutout on the side suggests the iPad Air Pro will have cellular connectivity. To us, that looks an awful lot like a SIM card tray.
It's not clear when — or if — we'd see this tablet pop up. Some point toward the early Spring for Apple to announce this tablet, but it's likely more suited for a Fall release, when Apple typically releases iPad updates or new tablet hardware. We could also get a glimpse of this at WWDC, if it is indeed happening.
We'd like to think Apple would be interested in the tablet-as-a-computer platform, but slumping tablet sales don't bode well for that. We hope to be surprised, though.
Source: Nowhereelse (translated)