Pure Jongo hands-on: Sonos on a budget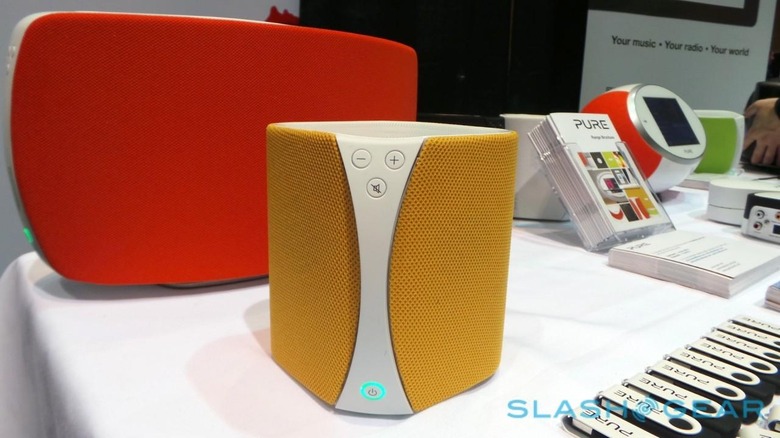 Pure is on a mission, and that's to steal the streaming music crown from industry heavyweights Sonos. The strategy to do that is make Pure Jongo cheap, undercutting Sonos' premium price tag with a range of affordable wireless speakers and WiFi music adapters at up to a third of the price of a Sonos box. And, just as you'd expect, there's on-demand playlists and internet radio from iPad, iPhone, and Android remote control apps.
There are three hardware parts to the Jongo system, kicking off with the Pure Jongo S340B speaker with an RRP of $229. It includes both WiFi and Bluetooth – for whole-home streaming – as well as more direct playback from a nearby phone or tablet, and surround audio with five speakers and individual amps spread around the body of the speaker.
Pure Jongo official video:
Multiple audio profiles can be toggled through with a dedicated button on the back, and there's a choice of mono or stereo playback. Unlike Sonos' PLAY range, the Jongo S340B can be used away from a power socket, thanks to a rechargeable battery pack good for up to 10hrs use.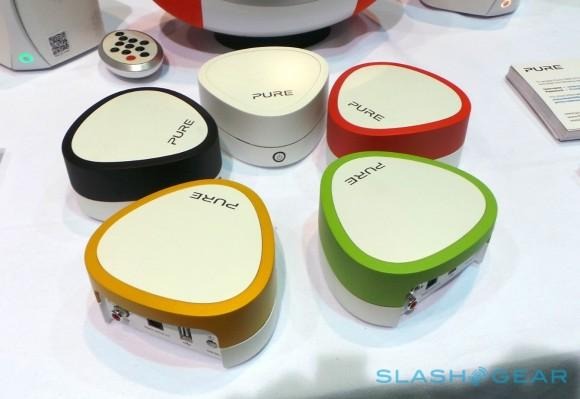 The Pure Jongo T640B is a more beefy version, with 100W pushed through 5-inch full-range drive units and dual-concentric tweeters. It can be fitted on a stand in portrait or landscape orientation, or wall mounted, though doesn't have a battery. No word on pricing at this stage.
Pure Jongo live:
Finally, there's the $129 Jongo A140B, a HiFi adapter with no onboard speaker, to bridge the Jongo system to an existing stereo. It has both WiFi and Bluetooth like the others, plus a 24-bit DAC, optical and coaxial digital outputs, and dual phono analog outputs. Again, no word on pricing.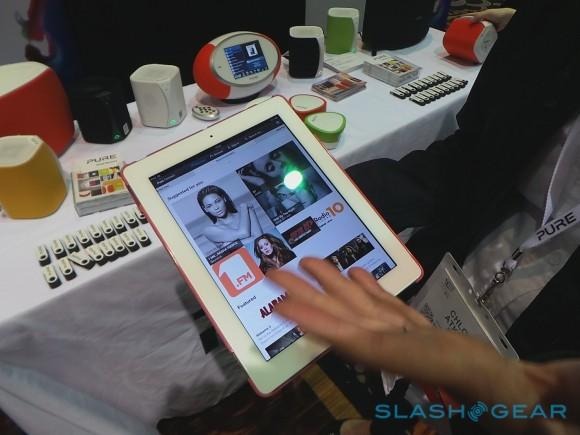 For software, Pure uses its new Pure Connected app, available for Android and iOS. It streams from Pure Music, the company's own Spotify rival, and can send different music to each Jongo speaker, or synchronize to all of the speakers. It also features an Explorer section for finding new content.
The Pure Jongo S340B will arrive in Q1 2013, with a choice of optional speaker grills at $29.99 apiece. The other components will land in the first half of 2013. The new Pure Connect app will arrive in Q1 2013.