PURE Music takes on Spotify at half the price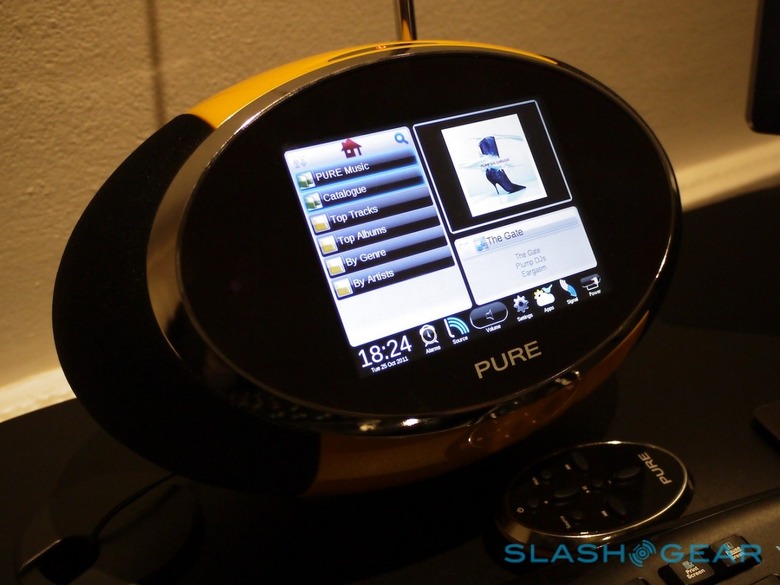 Does the world need another
rival?
things it does, hence PURE Music, the company's new streaming media service that promises a 15m+ catalog of tracks that can be accessed from an iPhone or Android app, a PC/Mac browser or their standalone internet radios. Launching in the UK in December – with gradual international rollout after that – PURE Music's big advantage over Spotify is the price: just £4.99 ($7.99) per month for unlimited streaming. However, there are a few compromises you'll have to accept for that bargain pricing.
First off is the relatively limited access. Spotify has been pushing integration into standalone HiFi, STB and other hardware, whereas to begin with PURE Music will only play on the company's own eight-strong streaming radio range, plus the iPhone and Android apps. There's no iPad app, though that will follow on in 2012, and neither is there local caching, allowing you to store copies of songs locally so as to play them back even when you don't have a data connection.
Still, PURE tells us that the local caching is on the roadmap to be addressed, while the company also says its open to third-party integration so as to make PURE Music a really cross-platform service. The browser-based PC/Mac interface has also been designed with tablet browsers in mind, and so while there's no iPad or Honeycomb app at present, you shouldn't have any issues accessing the web-based interface instead. That's handy for platforms – like webOS on the TouchPad or QNX on the BlackBerry PlayBook – which are very unlikely to see dedicated apps anytime soon.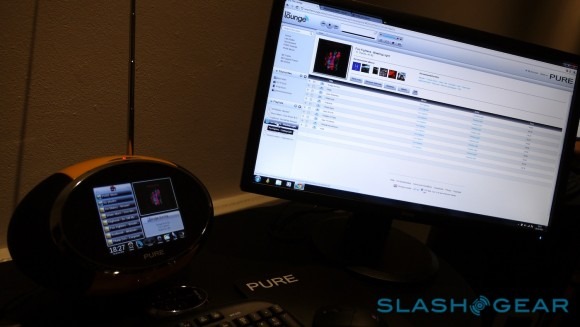 From the browser UI, once you've registered each PURE radio, you can control the playlist remotely. Alternatively, all the playlist and catalog access, search and other tools are available directly from the radios themselves, which have had a firmware update to handle PURE Music this week. Unlimited clients using the same IP address can access the service simultaneously – so you can have multiple listeners at home, all playing different tracks – though currently there's no synchronized playback as on Sonos.
Of the more than 15m tracks available – all up for purchase at 320kbps from PURE's media partner, 7Digital – more than 95-percent are apparently ready to stream, each at 128kbps. PURE tells us it's working on the hold-out labels currently. One advantage over Spotify is the PURE Tag service (now free for all users, rather than a £2.99 monthly subscription) that allows you to use your phone or PURE radio to identify music playing on the radio and then either buy the track individually or access it through your PURE Music subscription.
We'll be putting PURE Music through its paces for a full review soon, but first impressions are reasonably positive. PURE is targeting a user-base that's perhaps looking for less complexity than Spotify, instead after a relatively plug-and-play system; the risk with that is you can end up alienating early-adopters who are more tech-minded and miss the advanced features. Still, for a subscription price just half of what Spotify Premium costs, we can see plenty of people giving PURE Music a second glance.