Pulse-LINK CWave wireless HDMI certified; products this Fall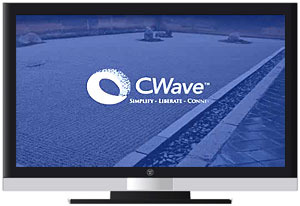 Pulse-LINK have announced that their CWave UWB Wireless-for-HDMI technology has been approved by Digital Content Protection, the administrating body behind the HDCP copy-protection standard.  As an Approved Retransmission Technology, it means CWave products are now free to launch; offering gigabit transfer rates, they allow HDTVs to be placed anywhere in the home without long HDMI runs to feed them.
CWave received FCC approval in December 2007, and has been awaiting Digital Content Protection certification before any products based on the technology could ship.  Westinghouse will be the first manufacturer to integrate CWave, with two HDTVs – one 42-inches, the other 47-inches – planned for the Fall.