PUBG's new desert map has been detailed and it sounds intense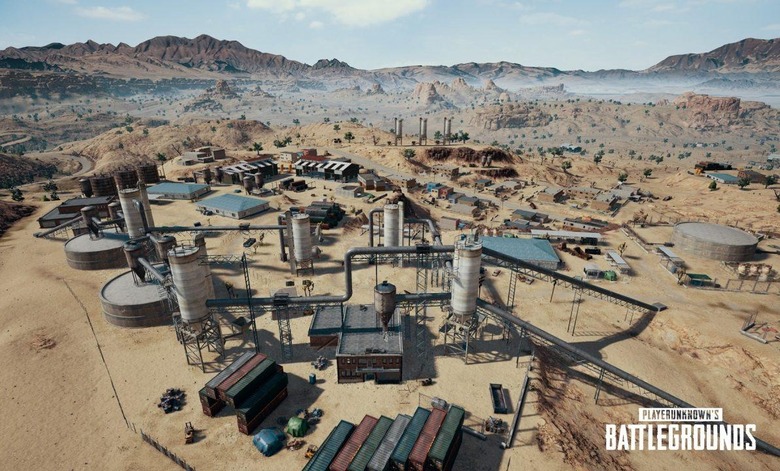 We've known about the new desert map coming to PlayerUnknown's Battlegrounds for quite some time, but now it finally looks like we're closing in on release. The map is scheduled to get a larger reveal tomorrow during the 2017 Game Awards, but in the meantime, PUBG developer Bluehole has shared some new details and screenshots. Chief among those details is the map's name: Miramar.
In a post to the Steam Community for PUBG today, Bluehole shared an image of the full map, which you can see below. Miramar, as promised, seems to be quite a bit smaller than the map currently in PUBG, Erangel, but there are still plenty of locations to explore. Given the fact that Miramar is a desert map, Bluehole says that you might have to switch up your tactics, as you won't be able to use foliage and forests as cover when you're out in the open.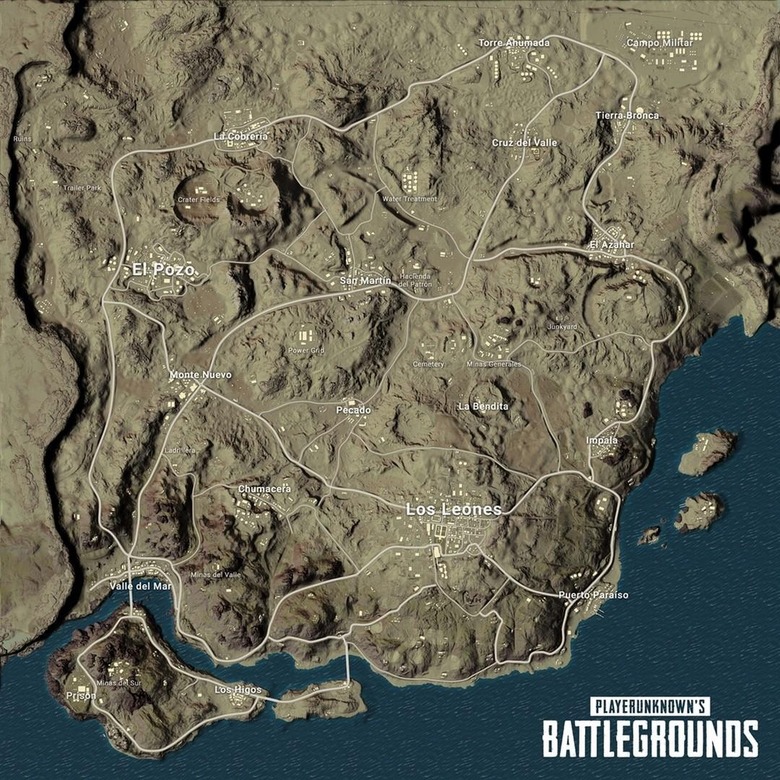 Instead, the focus of Miramar will be urban environments. If you're a fan of dropping into the military base or school in Erangel, then, it sounds like Miramar might be right up your alley. In that news post, Bluehole briefly described each of the major locations on Miramar's map.
That list starts with Los Leones, the largest city on the map, which features plenty of high vantage points and abandoned commercial buildings. Valle del Mar is a coastal town that brings an element of bridge control to Miramar, while La Cobreria is called the "shipping and transport capitol" of the map, with an "enormous" rail yard and schools and campuses dotted around the area.
If taking a gamble is more your speed, Pecado is the place for you, as the former tourist destination features the largest casino on the map. In that casino, you'll find top-tier loot, but obviously, that's going to be contested by other players looking to get an early advantage. It sounds like we can expect early-game brawls similar to the ones at Erangel's school, so count on that being a hot spot for drops.
If that sounds exciting, then good news: you don't have much longer to wait until you get to play it. Bluehole says that it's looking to launch Miramar during the final test round before PUBG hits version 1.0 and exits early access. With Bluehole looking to launch PUBG before the end of 2017, that's coming up quickly, so hang tight.