2017 Game Awards: These are the nominees, but do you agree?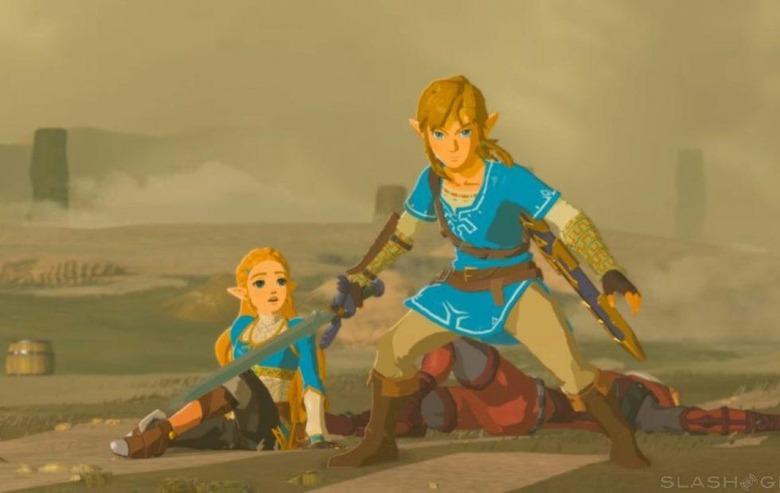 2017 was a pretty big year for video games, and on December 7, Geoff Keighley will attempt to distinguish the best of the best with the fourth installment of The Game Awards. Keighley took to YouTube today to announce the nominees for all of The Game Awards' categories this year, and it seems to be a packed year for awards. Game of the Year for 2017 should be a particularly tight race, as it's packed with five games that are very much loved among players.
The list of categories for The 2017 Game Awards is fairly long, covering everything from Best AR/VR Game and Best Game Direction to Most Anticipated Game and Games for Impact, which are titles that are particularly thought provoking with a "pro-social message." The categories move beyond games themselves and into the realm of eSports and the gaming personalities, with categories for both Best eSports Player and Trending Gamer.
But what about Game of the Year 2017? While all of the categories are important, this one will undoubtedly be the most watched. The five titles in the running for Game of the Year 2017 include Horizon Zero Dawn, Persona 5, PlayerUnknown's Battlegrounds, Super Mario Odyssey, and The Legend of Zelda: Breath of the Wild.
READ MORE: The Legend of Zelda: Breath of the Wild reviewThat list is interesting for a few reasons. The first might end up being the most controversial, as PlayerUnknown's Battlegrounds is included when it has yet to officially launch. Though its meteoric rise in popularity can't be denied, it isn't hard to imagine some people calling foul on the fact that PUBG is still an early access game, with no guarantee it will actually launch before the end of the year.
We also see Nintendo competing with itself in this line up. The Legend of Zelda: Breath of the Wild and Super Mario Odyssey are both Nintendo-made Switch titles (obviously), and both can be counted among the best-reviewed games of the year. Not to take anything away from Horizon Zero Dawn or Persona 5, but don't be surprised to see the Game of the Year decision come down to a competition between Super Mario Odyssey and Breath of the Wild.
You can see all of the other nominees in the video above, or you can head over to a list of categories and nominees over on The Game Awards' official website. You can also use that page to vote for your favorites in each category, as community votes will be counted along side panel votes this year. The Game Awards will stream live on YouTube in 4K on Thursday, December 7 at 8:30 Eastern. Be sure to head down to the comments section to tell us what you think of this group of nominees!