PS4 Slim leak may be Sony's biggest - with price estimates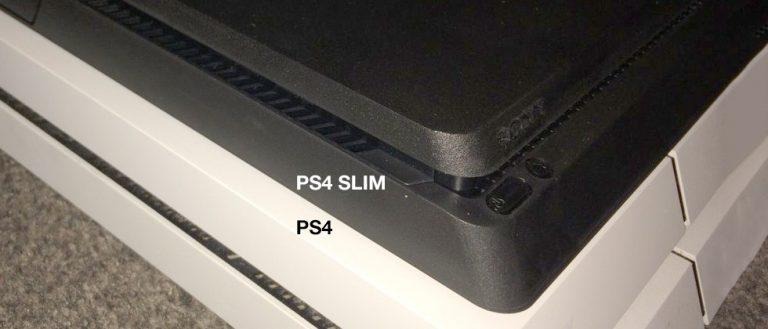 The smaller version of the PlayStation 4 – the PS4 Slim – appears to have leaked in full. This device appears in a video with full boot sequence and exterior hardware. The owner of this device and video suggests that he or she purchased the device via Gumtree – the Craigslist of the international oddities universe. This device would – unsurprisingly – be smaller and slightly less powerful than its predecessor.
This device appears to be working with a single ethernet port, PS4 Camera port, HDMI port, and several USB ports, one of which is on the rear of the device. The rear of the device also has a power port – the size indicates that the PS4 Slim will likely once again have an exterior power converter.
This device appears to have a size and shape similar to the original PS4, save it being a bit thinner than having rounded edges instead of sharp and flat.
The video you're seeing above comes from Eurogamer and was filmed by Digital Foundry's Richard Leadbetter. Leadbetter is said to have visited the owner of this console, the owner suggesting that they, @ShortManEighty2, purchased the device from an anonymous user from Gumtree.
Odd, isn't it?
If this leak turns out to be legit – if the device is real, and actually made by Sony, that is – it'll be one of the biggest leaks the gaming sect of the company will have ever had. It's ironic that it'll also be the thinnest.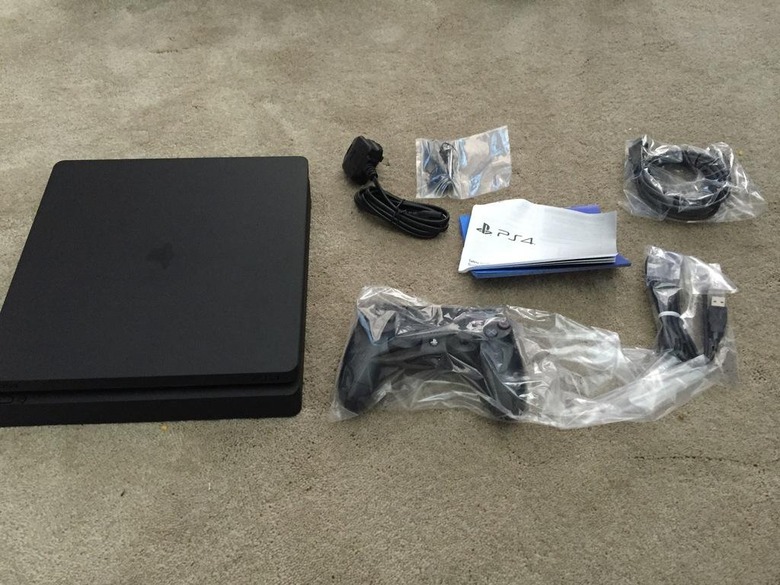 It would appear that the release of this device – and the PS4 Neo – will be taking place on the 7th of September. There, in New York, users will be treated to a more powerful PlayStation 4 and a less powerful PlayStation 4 – everything anyone who doesn't yet have a PS4 was always looking for.
Given the pricing of the Xbox One S at around $100 cheaper than the original price of the full-sized Xbox One, we can safely assume that the PlayStation 4 Slim will cost between $250 and $300 USD. That's not official – just estimates.