PS3 classic Rochard hits NVIDIA TegraZone for Android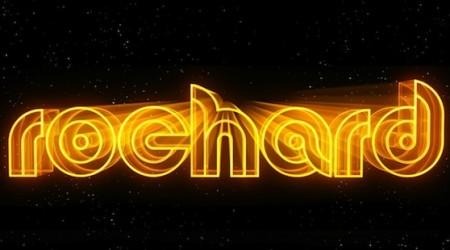 Recoil Games have come back with their PlayStation 3 title Rochard this week with a full Android port optimized for NVIDIA Tegra 4-toting devices. This means that if you're rolling with an NVIDIA SHIELD or NVIDIA Tegra Note 7, you're in luck – this game will look better than it ever has before.
This game works with five "long" chapters that have you, John Rochard, working with "sci-fi mining tools" and the ability to bend the laws of physics. You'll be rolling through a soundtrack composed Markus "Captain" Kaarlonen from Poets of the Fall, a southern rock/blues and 80′s inspired electronic music soundtrack that we've found so enticing, it made us want to play just for the audio – Jon St. John playing Rochard didn't hurt this case, either.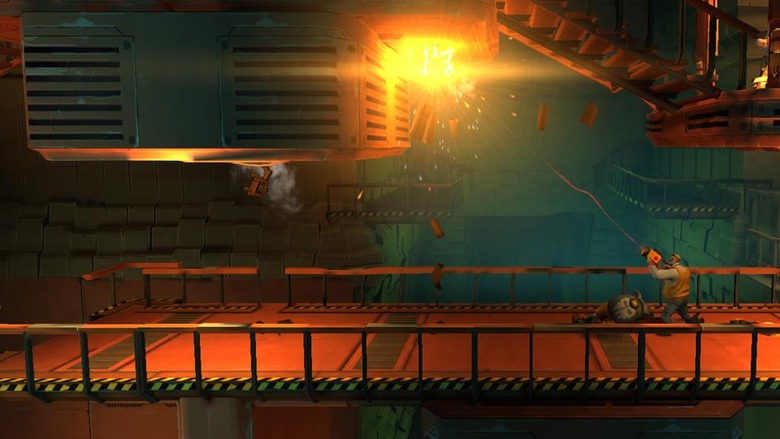 This game is an action-based puzzle-solver without a doubt. It's cartoony, but made for adults. It's funny, but not completely absurd. As the game is a nearly one-to-one port of the original PlayStation 3 release from 2011, the original debut trailer holds as true as it was back then.
The release appearing today – or very, very soon – on the TegraZone will have you enjoying NVIDIA Tegra 4-enhanced bits such as DXT5 compressed textures, PCF shadows and multiple pixel lights.
"Thanks to Tegra 4's performance, we're able to use the same quality textures and shaders in Rochard as on the PS3 version. We're super excited to bring Rochard to SHIELD, the first time it's ever been playable on a mobile device." – Jay Achrenius, CEO of Recoil
This game you'll find costing you a cool $6.99 USD in Google Play through the NVIDIA TegraZone. It works right out of the box with both touchscreen controls and NVIDIA SHIELD physical controls, and is thoroughly entertaining.