PS Vita Themes arrive with System Software 3.30 update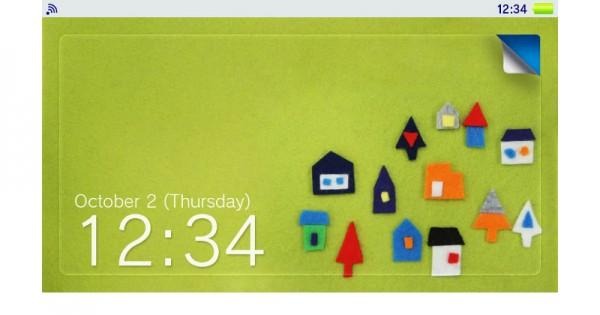 As promised at Sony's pre-Tokyo Game Show media event last month, the PlayStation Vita will be gaining the ability to be themed some day soon. That day, apparently, comes October 2, with version 3.30 of the PS Vita System Software, which will bring some additional new features as well once it starts rolling out to users starting today.
The update will let users change their start and home screens, change icon themes, and switch the system background music. There are two types of themes available. At launch, non-game Themes will be available for purchase, which includes Crystal, Four Seasons, and Stitching. Game-based Themes from popular titles such as Uncharted: Golden Abyss, Tearaway, and Freedom Wars, which was demonstrated last month, are still marked as coming soon.
That said, themes aren't the only ones coming to the PS Vita with the 3.30 update. Calendar functionality has been significantly boosted, allowing users to send event files to their friends via Messages or Email. They can now even add players to events even if they aren't part of your Friends list. The Trophies section of PS Vita now shows the rarity of each trophy you have, giving you a better idea of just how special or, conversely, how common your prized virtual possessions are.
Along with the PS Vita, Sony has also indicated that the PlayStation 4 will be receiving a similar, though more powerful, theming feature. The company has yet to reveal those features, much less announce a date when PS4 owners should expect the update to land.
SOURCE: Sony