Product (RED) Mac Pro: Jony Ive Makes One-Off Crimson Workstation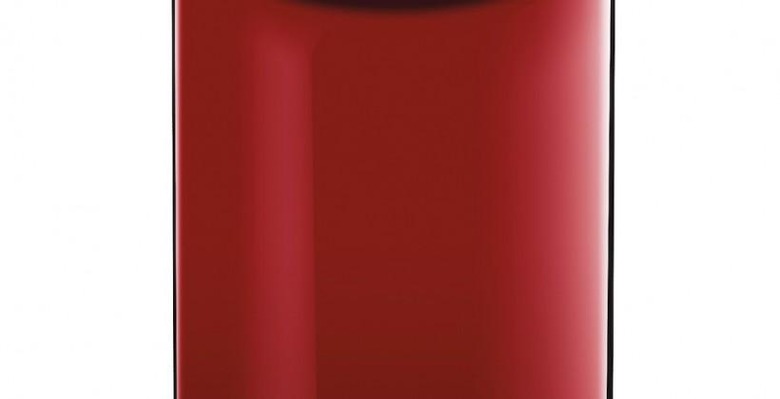 A one-off Product (RED) Mac Pro specially created by Apple's Jony Ive and Marc Newson will go up for charity auction next month, with Sotheby's expecting the beautiful red anodized desktop to make as much as $60,000. A special edition – of one – benefiting the AIDS charity, the customized Mac Pro takes the standard black version we went hands-on with earlier this week, and gives the casing and chassis an eye-catching new color treatment.
Apple first showed off the 2013 Mac Pro earlier this year, previewing the new hardware and form-factor at WWDC 2013. However, it was only on Tuesday this week that the company confirmed the details, such as pricing and availability.
The retail Mac Pro will go on sale in December, priced from a not-inconsiderable $2,999. That base configuration will include a 3.7GHz quad Xeon with 12GB DRAM, dual FirePro D300 graphics cards each with 2GB, and a 256GB SSD for storage.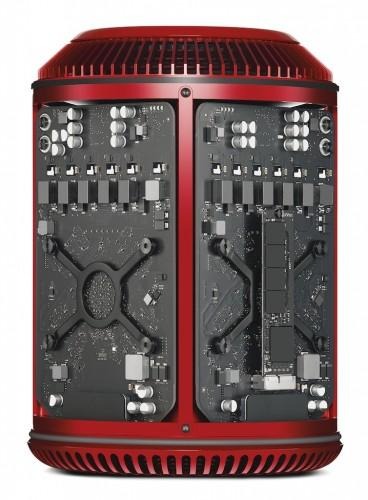 However, Apple will offer up to 12-core processors, up to 64GB of 1866MHz DDR3 ECC memory, and even more potent graphics, though exact pricing for the maximum specification machines has not been confirmed.
Regular buyers will get a black, gloss-finished anodized casing, just 25.1cm tall and using an innovative new cooling system that uses a central heatsink core and a single fan to keep all of the components running smoothly. For the Product (RED) version, Ive and Newson not only gave the round external shell a new color, but the whole of the underlying frame.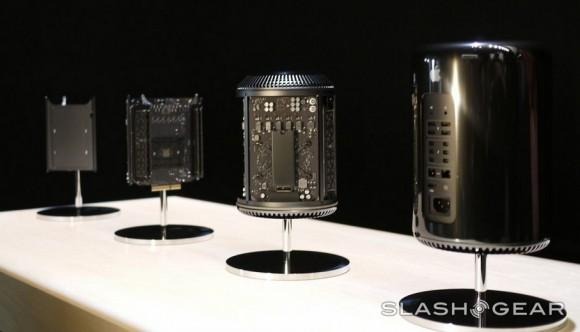 The $40k-60k estimate means this is probably the most expensive specification of new Mac Pro we'll see for some time, but it's unlikely to be the first color-customized version. As we've seen with Macs, iPhones, and iPads in the past, there are several third-party companies like ColorWare who will happily take a regular piece of Apple hardware and finish it in any number of different hues, no matter how tasteful or tasteless.
VIA Daring Fireball