Mac Pro 2013 release set for December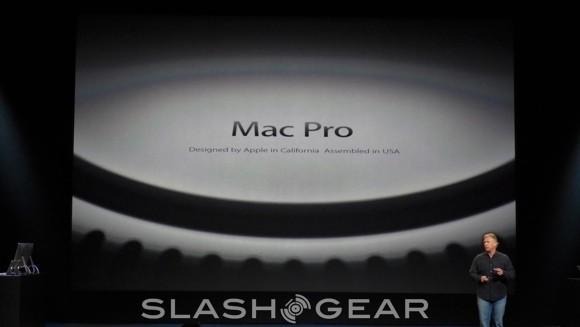 We saw some details in terms of numbers and we saw what appears to be a plan to allow Apple to serve up huge numbers for Mavericks. If you missed that bit, Apple announced that OS X 10.9 Mavericks will be released for free later today. But in addition to talk of Mavericks, Apple then went on to talk about the Mac Pro, which is going to be arriving in December.
Apple already offered a look at the new Mac Pro back in June, so we suspect many will be familiar with the design. That earlier look aside, today we are getting some specs and prices, not to mention, the hype talk about how this is "a computer that packs an incredible amount of power into something an eighth the volume of before."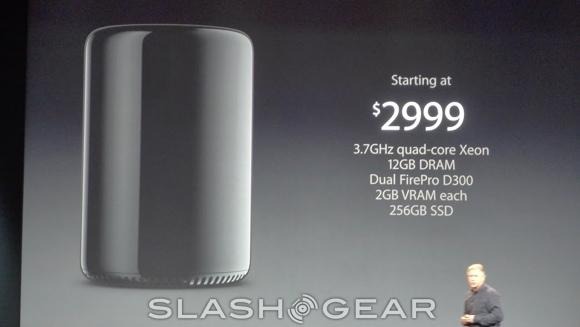 To that point, the new Mac Pro will feature the "fastest processor ever in a Mac." There will be a Xeon E5 in quad 6, 8 or 12-core. There will also be faster memory, which in this case means up to 64GB of 1866MHz DDR3 ECC. Citing "amazing customers" Apple has said they built this Mac Pro so those customers could do things they can't even imagine.
The system will run you $2,999 and ship with a 3.7GHz quad Xeon with 12GB DRAM, dual FirePro D300 with 2GB each and a 256GB SSD for storage. Again, these will go on sale in December and while they bring high-end specs that have not been seen before in a Mac — they are quiet. Apple mentioned the Mac Pro will run at 12 dAB at idle, which is just about as quiet as a Mac Mini.