Mac Pro 2013 hands-on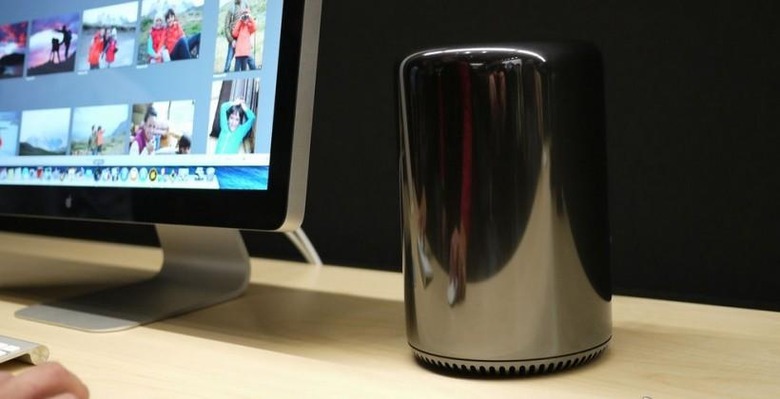 Back when Apple first teased the Mac Pro 2013 at WWDC 2013 earlier this year it gave us few details and even less of a chance to get our hands on the barrel-shaped powerhouse. This time around, we have pricing, a release date, and even the chance to get our grubby fingers on the new Mac Pro's casing and its internal parts, thanks to a splayed-out disassembly showing the innovative new cooling core system. Read on for some first-impressions of the most powerful Mac you can carry with one hand.
That's no idle boast, either. The Mac Pro bucks the trends in desktop workstations, throwing out everything unnecessary or legacy in favor of the newest PCIe solid-state storage, two graphics cards, Intel Xeon E5 processors, and pushing the majority of the expansion to external devices, most likely hooked up over Thunderbolt 2.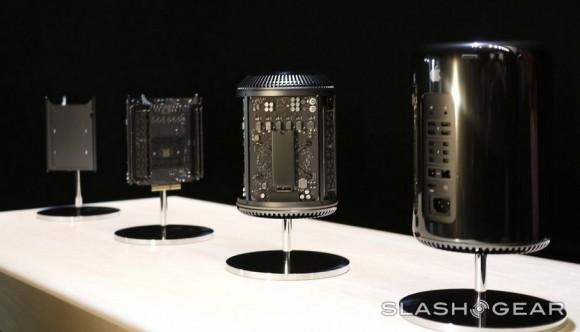 The result is a tower that still surprises with quite how compact it is, and which you can – by hooking your fingers around the recessed rim at the top, part of the top-to-bottom ventilation system – pick up single-handedly. Obviously you'd have to then unplug all your peripherals from the back (the motion-sensor kicks in and lights up all the ports for you) but it does make the absence of front-panel connections acceptable since it's straightforward to twist things around and reach the rear.
Still, it's power that Apple is pushing with the Mac Pro 2013, and the new desktop promises that in spades. Apple was showing simultaneous multi-angle rendering of 4K resolution video in Final Cut Pro, across two different 4K displays, and as far as we could tell it was hiccup-free and the Mac wasn't breaking a sweat.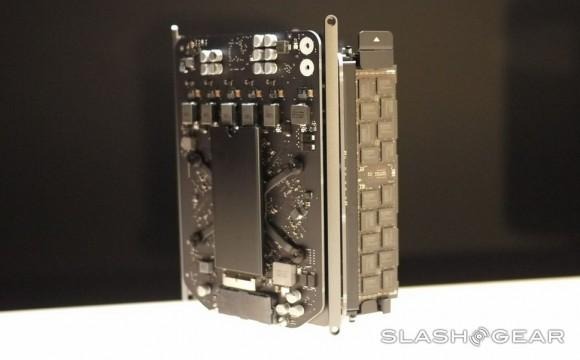 Of course, all that grunt comes at a cost, and the Mac Pro will arrive in December from $2,999. That gets you a quadcore processor and dual graphics, along with 256GB of solid-state PCIe storage: you can step up to 12 cores and a terabyte of storage, of course, but the sky is likely to be the limit with price then. Still, for power users doing video and audio editing, 3D rendering, or anything serious that requires serious power, the new Mac Pro may well be worth it.