President Obama set to congratulate Curiosity team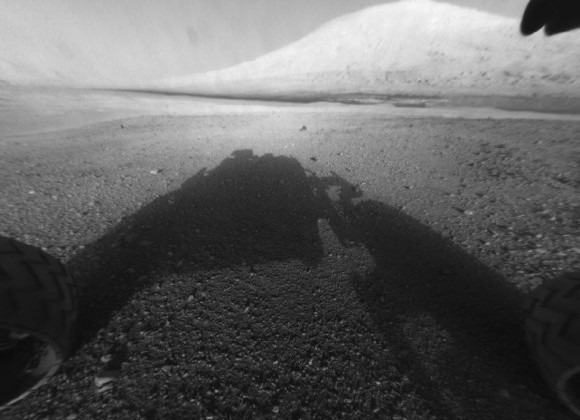 NASA captured the world's imagination with the successful deployment of the Curiosity lander on Mars, and now the President of the United States, Barack Obama, will call the space agency to congratulate the members of mission control. According to Space.com, the President will call the team at NASA's Jet Propulsion Laboratory in California at 11am EST. Numerous scientists at NASA's Jet Propulsion Laboratory designed and built the Curiosity, striving to keep it active for its two-year mission on the surface of Mars.
The President seems to have taken great interest in the mission in general, issuing the following statement shortly after the successful landing of Curiosity on August 5th: "The successful landing of Curiosity – the most sophisticated roving laboratory ever to land on another planet – marks an unprecedented feat of technology that will stand as a point of national pride far into the future. It proves that even the longest of odds are no match for our unique blend of ingenuity and determination."
Shortly after the rover successfully landed on August 5th, it began beaming back images of the surface of Mars to scientists at NASA. Curiosity has several cameras onboard, with images taking 14 minutes to make their way back to Earth, but they should provide invaluable insight into the planet's surface and geographical makeup. Video can also be recorded on the rover in 720p, but at a reduced rate of 10 frames per second.
NASA has released numerous photos from Curiosity's exploration so far including a 360 degree panoramic view from the rover's highest resolution camera. More images will continue to flood in from Curiosity as it begins to explore additional terrain, but in the meantime the full landing video is online should you want to relive the magic again.