Postmates offers delivery drivers electric scooter rentals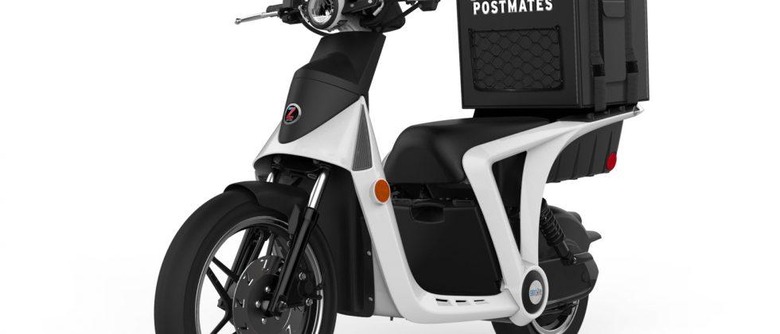 Postmates may be experimenting with robots to replace human delivery drivers, but a new electric scooter rental program shows it's not giving up on flesh & blood quite yet. The Postmates Zero-Emission Scooter Initiative offers drivers for the service to get access to a plug-in EV two-wheeler specially tailored for delivery purposes. Initially it's kicking off in Manhattan, NY, though the expectation is that, if a hit, it'll expand to other urban areas.
It's offered as a rental, not for sale, at $120 per month plus tax. That, Postmates says, works out to the equivalent of making 4-5 deliveries per week. The fee includes insurance for the scooter and any maintenance costs that might be incurred, too.
As for the scooter itself, it has two removable batteries which together are good for up to 60 miles of riding, Postmates says; regenerative braking will push a little power back into them while you slow in traffic. On average, Postmates estimates, each battery should be sufficient for around 10 deliveries. On the back, there's a cargo box for toting larger loads than you'd be able to carry by hand or on a push-bike. There's also support for charging a phone while driving.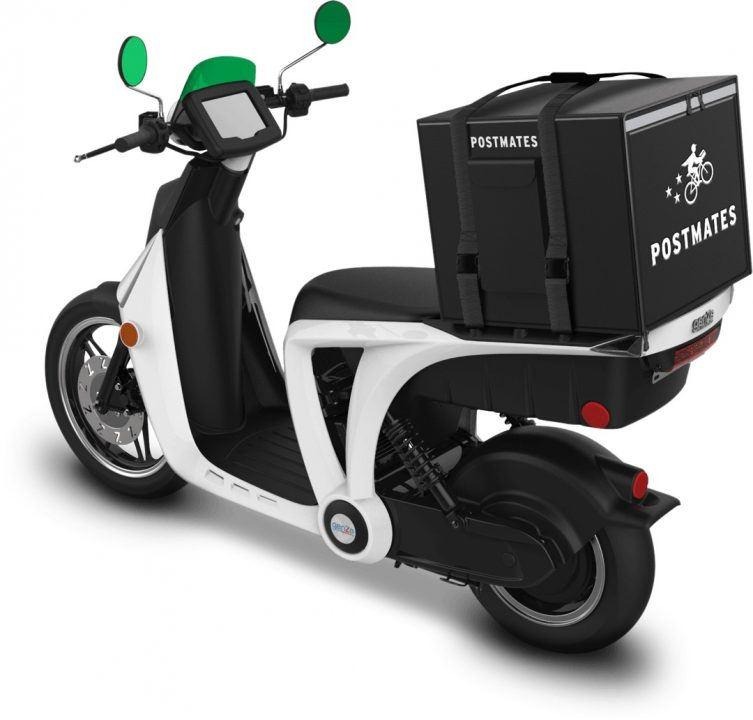 It's being provided to Postmates by GenZe, and has a top speed of 30 mph. Tipping the scales at 232 pounds, it can be driven by anybody with a driving license in New York. Postmates will even register it with the DMV as soon as it's rented, and it's covered for both delivery and personal use. The minimum contract is six months, though drivers will still be able to switch their delivery method in the app, if they want to use a different vehicle or deliver on foot.
Initially, only delivery drivers in Manhattan will be able to take part in the rental program. You'll need to have a 4.8 minimum driver rating, too, and be aged 18 or above. It's unclear when the scheme might spread to other areas.
Meanwhile Postmates isn't leaving its deliveries entirely to human operatives. In Washington D.C., it has kicked off robot service using Starship's robot-couriers, like little moon rovers with storage boxes built into their housings. Each can carry orders weighing up to 40 pounds, with most of their driving being done autonomously. A human operator at a remote center can log in and see what the robot is doing at any time, mind, including help navigate them manually if the 'bot got lost.
MORE Postmates