Post drops exclusive Star Wars The Force Awakens droid pics in tiny toys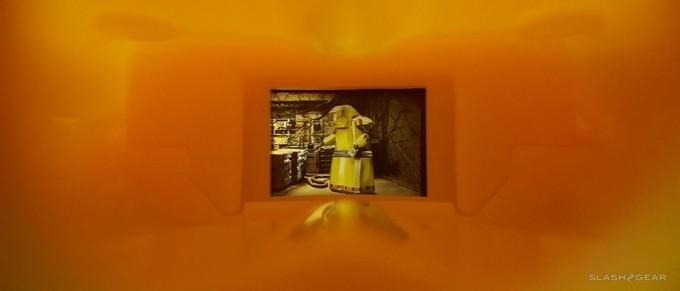 Starting in the month of November, Post Cereals will be running with a new Star Wars campaign to promote the new film The Force Awakens. Inside cereal boxes you'll find a number of "exclusive Droid Viewers". That's a real-deal toy in the box, just like the good ol' days. Each of these Droid Viewers includes an image from Star Wars The Force Awakens that'd not been shared by Lucasfilm or Disney previously – but we've got the lot! Go no further if you're not a fan of cereal box spoilers!
Above you'll get an idea of what it'll look like when you peek into the B-U4D Droid Viewer. On his back is a tiny opaque white window that allows light to come in from above, while you look in through his feet – or his treads, whatever you want to call them. This fellow is essentially a gas machine, so we're guessing treads make more sense.

While we've captured a couple of Viewers ourselves, we've been having a heck of a time getting sharp photos of the images inside the droids. Besides the images marked with SlashGear's watermark, we're relying on the images captured by the likes of Corey from The Wolfpack Podcast and The Super Jedi, as shared with Making Star Wars. The images of the toys themselves come from General Mills, who have their own blog written by Kevin Hunt, GM's manager of social media in Global Communications.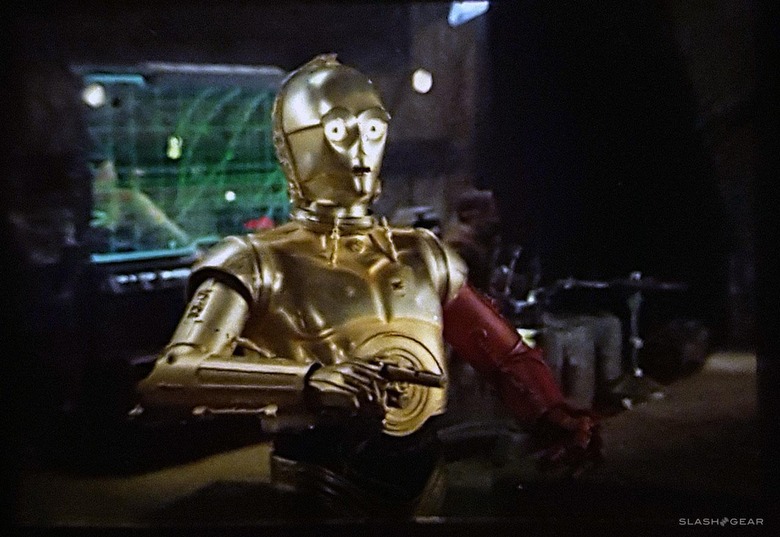 The image you're seeing above shows C-3PO at this "Resistance" base you may have heard of. There he's ready to roll with his new bright red arm, an arm that'll be explained in a comic book exclusive to the droid leading up to the release of The Force Awakens on the 18th of December, 2015.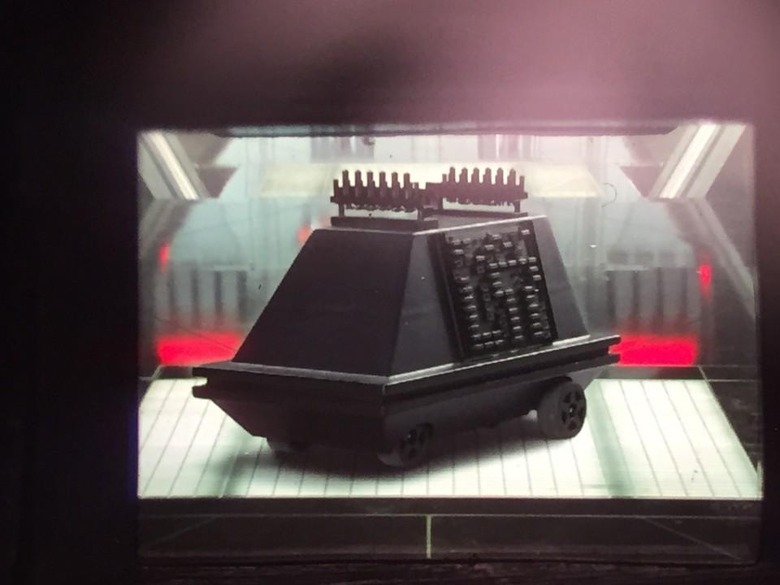 Above you'll see the new Mouse Droid. This Mouse Droid can also be seen in the first full trailer for The Force Awakens. You can also see C-3PO in our extended chronological trailer, and your new best buddy PZ-4CO.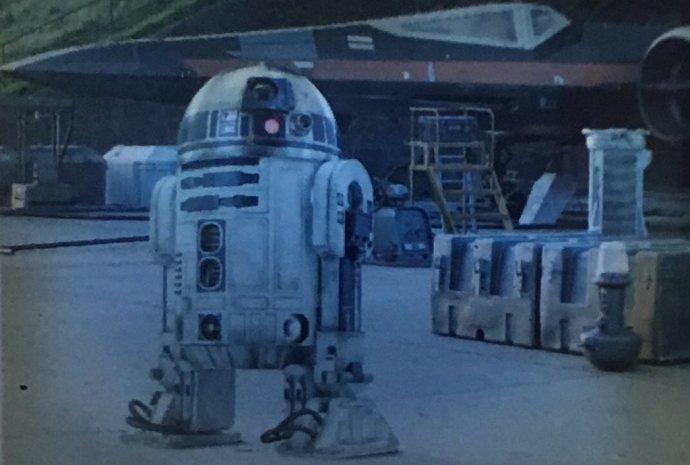 PZ-4CO can first be found in the book "Moving Target: A Princess Leia Adventure," and will once again be appearing in Star Wars The Force Awakens. You can spot PZ-4CO in the background of the scene from the most recent trailer as Poe passes by Finn near an X-Wing.
Note that this image has been re-colored to show the brightness of the blue of the droid. The original photo was a bit washed out. As soon as we open a box of cereal with PZ inside, we'll update this image.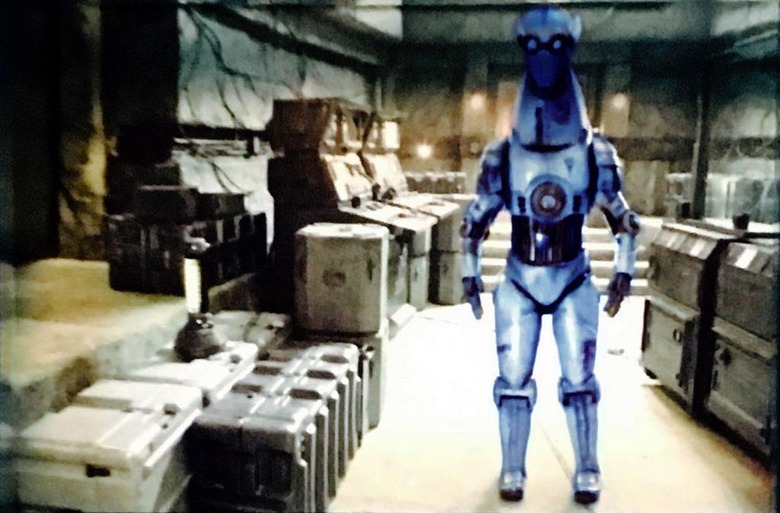 PZ-4CO is a bright blue protocol droid that assists Princess Leia – aka General Leia Organa – in her duties. She's also responsible for recording Organa's memoirs of the Galactic Civil War (which takes place during the original trilogy of Star Wars movies.
According to the official Star Wars databank, "PZ-4CO (PEAZY-FOURSEEO)
PZ-4CO is a constant fixture in Resistance base control rooms, offering tactical data and communications support during important operations."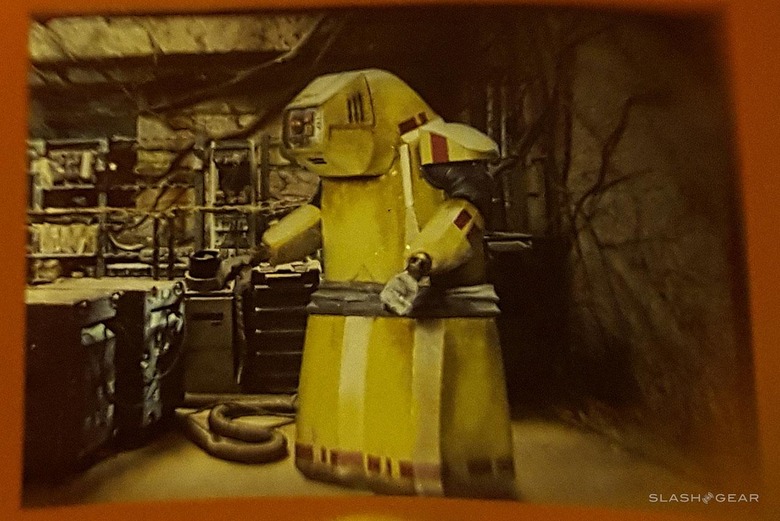 B-U4D (BUFORD) is a new droid made with a rather old-looking design. According to the official Star Wars databank, Buford is as follows: "Tough and hard-working, B-U4D (Buford) is part of the ground crew that keeps the Resistance starfighters fueled and combat-ready."
We know BB-8 from our previous review of the best Star Wars toy ever made. According to the official Star Wars databank, "BB-8 is the spherical, loyal Astromech Droid of the Resistance pilot Poe Dameron."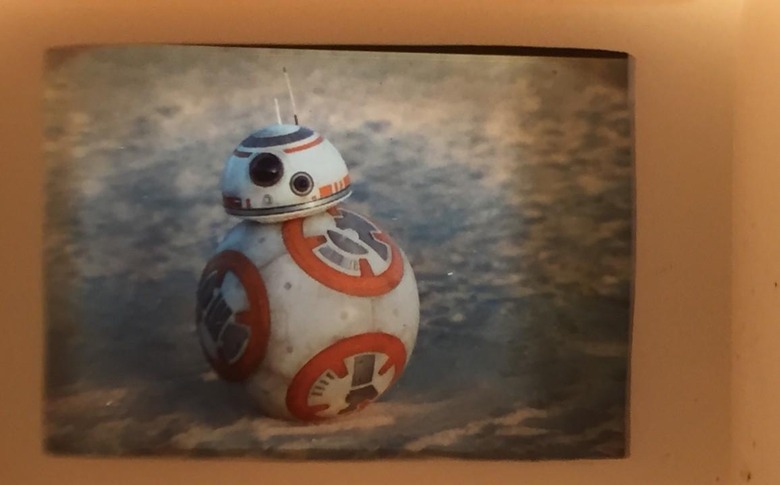 Two new images of BB-8 are delivered in this Post promotion, one standard, the other in a colorful BB-8 edition that comes from cereal sold at Target exclusively.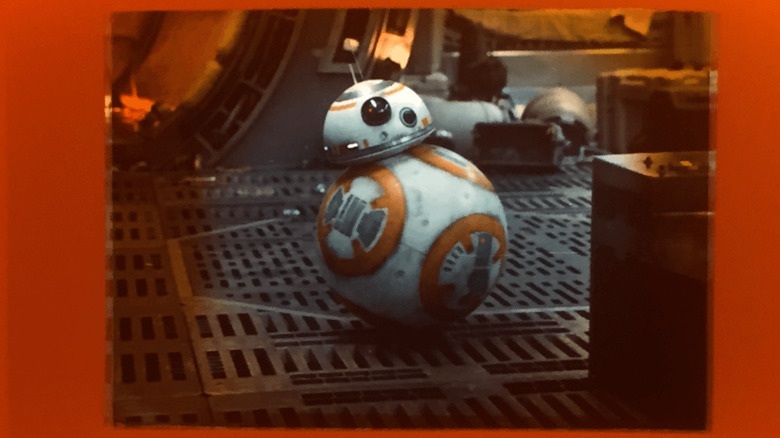 Stick around as we continue to dive deep into the many mysteries of Star Wars The Force Awakens and beyond through the future!