Porsche unveils Cayman GTS and Boxster GTS with improved performance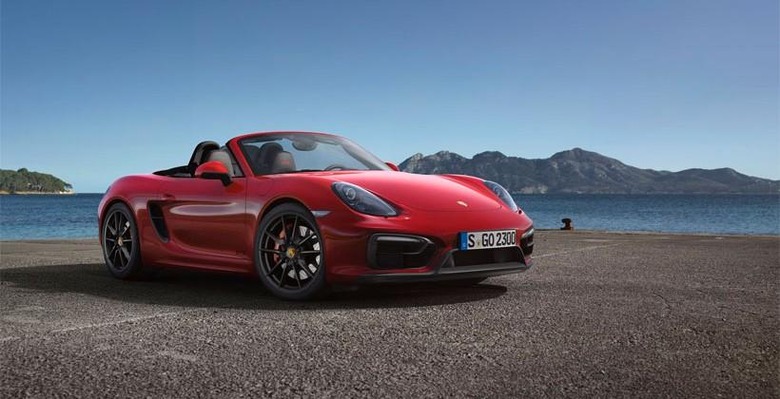 It's not too often that Porsche rolls out new models. The company tends to refine things year after year. It is known for rolling out new versions of existing cars though. Not too long ago it rolled out the 911 Targa bringing back an old nameplate that had been retired.
Porsche has now announced a couple new versions of the Boxster and the Cayman. The GTS badge has landed on both of these cars for the first time. The cars both get blacked out Bi-Xenon headlights with Porsche Dynamic Light System, 20-inch Carrera S wheels, and a sport exhaust with black tailpipes.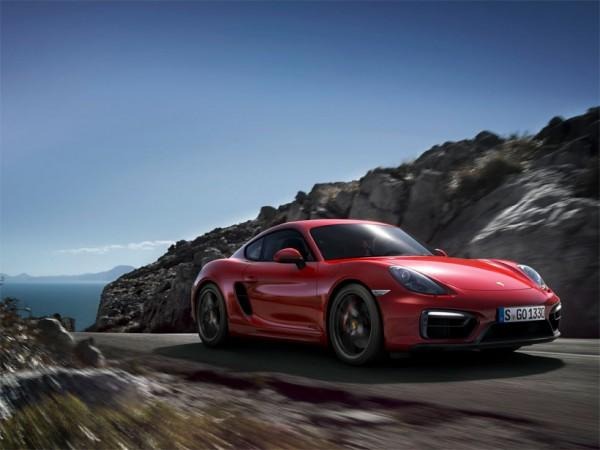 Both cars get power from a 3.4L 6-cylinder engine that has more power than other versions of the Cayman and Boxster get. The Boxster GTS gets 330hp and 273 lb-ft of torque. The Cayman GTS gets 340hp and 280 lb-ft of torque. Both of the vehicles get the Sport Chrono package standard.
The cars are offered with 6-speed manual transmissions or the PDK paddle shift transmission. The Boxster GTS is able to hit 60mph in 4.4 seconds with the Cayman GTS making the same sprint in 4.3 seconds. Top speed for the Boxster GTS is 174 mph with the manual trans and 177 mph for the Cayman GTS using the manual. Both cars have the Porsche Active Suspension management system as standard. The Boxster GTS starts at $73,500 and the Cayman GTS starts at $75,200.
SOURCE: Porsche